By Hannah Eisenberg, peer advisor, University of Utah Learning Abroad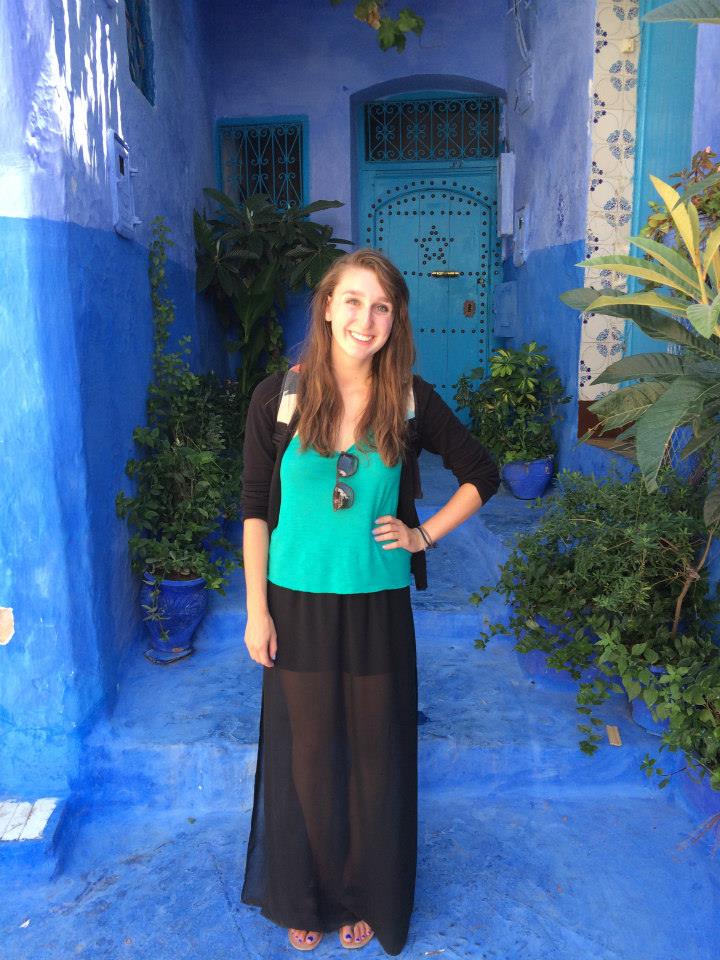 My flight from Morocco returned to Salt Lake City in August 2014.  My heart, however, decided to stay there.  My program was for six weeks in Meknes, but nearly two years later, I still reflect on my time there and how much those six weeks impacted my life. 
There is no better way to learn than to leave wherever you are.  In Morocco, I learned geography by a camel ride across the Sahara.  I practiced French in taxi cabs and cafes. Field trips to medinas and monuments brought history to modernity and political theory applied to real places. Knowledge was tempered by understanding, textbooks were replaced by experience. 
On the last day of one of my classes, my professor said, "I am so happy that you all decided to come here and engage in this human experience." If anything, this was truly the best way to sum up what my program was for me.  I went to Morocco to study the society, but along the way I learnt so much more about myself.  I learnt that my place in the world is as big as I wanted it to be as long as I had the courage to adventure, the patience to try, and the will to keep my heart open to others. 
-Hannah Eisenberg, peer advisor, Learning Abroad
English and International Studies major, French minor
The benefits of studying abroad are as varied as the students who participate in Learning Abroad programs. With over 700 programs in over 50 countries worldwide, there are opportunities for all students to find a program that best fits them.  Learning abroad programs give students the opportunity to experience new cultures, and engage with the world around them through hands-on research experiences, foreign language immersion programs and community engagement projects. And with over $200,000 in scholarships offered annually, participating in program can be just as cost efficient as attending the U.
To learn more about these opportunities, students can attend the Learning Abroad Fair. On Feb.9 from 11 a.m.-2 p.m., students can stop by the Union Ballroom to get more information about program options, discover opportunities for returned students, check out the photo contest and enter to win a drawing for a backpack and a scholarship.