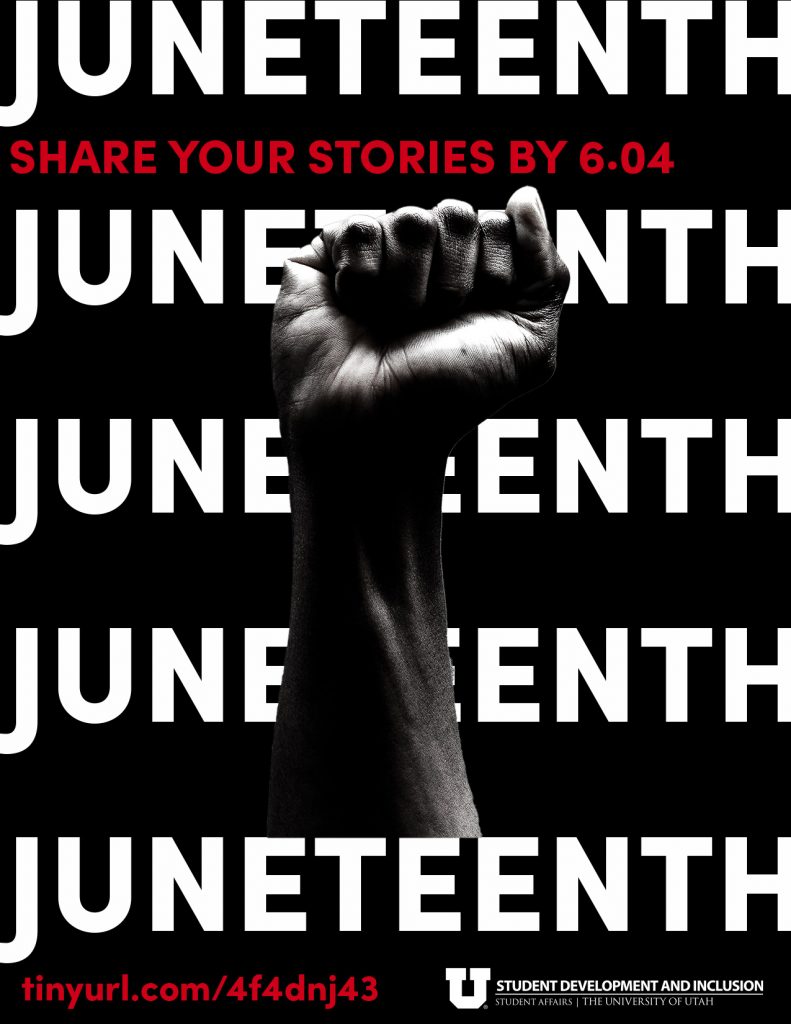 June 19, 2021, is the 156th anniversary of Juneteenth, the oldest nationally celebrated commemoration of the end of slavery in the United States, and the struggle to be treated fair and equal continues. Dr. Bryan Hubain, associate vice president, Student Development and Inclusion, in collaboration with UMC invite members of the black community to help us commemorate Juneteenth by remembering and sharing your stories to honor the progress that's been made and reflect on the important changes that still remain ahead.
SHARE YOUR STORY HERE BY JUNE 4, 2021
We would like to know what Juneteenth means to you? Please use this space for expressions of persistence, freedom, overcoming obstacles, joy and triumph, and your hope and dreams. The stories that you share will be highlighted in @theU to promote representation of the black community at the University of Utah.