JUMP TO:
Housing & Residential Education changes for 2017-18
Graduate sooner with fall break intensive classes
U physicists share supercomputing grant
HCI Graphic Design USA award
UIT makes changes to manage UMail spam
Utah Red Zone Fan Cave Giveaway presented by America First Credit Union
MathWorks MATLAB Total Academic Headcount site license for U community

---
HOUSING & RESIDENTIAL EDUCATION CHANGES FOR 2017-18
---
GRADUATE SOONER WITH FALL BREAK INTENSIVE CLASSES
---
U PHYSICISTS SHARE SUPERCOMPUTING GRANT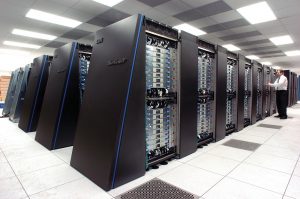 A University of Utah high-performance computing project has been awarded funding by the Department of Energy's Exascale Computing Project. The U will share the $10 million, four-year award with eight other institutions participating in the project.
Exascale computing describes the next generation of supercomputers that will be capable of performing a billion billion operations per second. The awards facilitate developments of algorithms and applications for exascale computing to perform research that is not possible with current technology.
The U's project aims to learn more about the fundamental particles and interactions that make up matter in the universe. Discovering additional particles and interactions may answer long-standing questions about elusive dark matter and about the origin of the universe. The project will also study the structure of the nuclei of atoms.
---
---
UIT MAKES CHANGES TO MANAGE UMAIL SPAM
---
UTAH RED ZONE FAN CAVE GIVEAWAY PRESENTED BY AMERICA FIRST CREDIT UNION
---
MATHWORKS MATLAB TOTAL ACADEMIC HEADCOUNT SITE LICENSE FOR U COMMUNITY
---