JUMP TO:
Housing & Residential Education changes for 2017-18
Graduate sooner with fall break intensive classes
U physicists share supercomputing grant
HCI Graphic Design USA award
UIT makes changes to manage UMail spam
Utah Red Zone Fan Cave Giveaway presented by America First Credit Union
MathWorks MATLAB Total Academic Headcount site license for U community

---
HOUSING & RESIDENTIAL EDUCATION CHANGES FOR 2017-18[bs_row class="row"][bs_col class="col-sm-4″]

[/bs_col]
[bs_col class="col-sm-8″]The University of Utah's Housing & Residential Education office is announcing housing changes for 2017-2018 to current residents, staff partners, and community members. These changes reflect an increase in housing demand, projected occupancy needs, and our continued commitment to support student success through the on-campus housing experience. Changes will begin next year and are reflected in the below notice.
Housing eligibility:
Beginning Fall 2017, undergraduate students living on-campus through Housing & Residential Education will be required to enroll in a minimum of 12-credit hours. Graduate students living on-campus will be required to enroll in a minimum of 6-credit hours.
Prospective residents should make note of this requirement when applying for housing beginning Feb. 10, 2017.
Space changes:
Spaces within Gateway Heights will be adjusted beginning Fall 2017 to include additional triple rooms. Following this change, most rooms within Gateway Heights will be triple rooms including lofted beds. Additional spaces are also being reviewed in order to create more residential spaces.
Prospective residents will see these new room configurations when signing up for housing through Housing U online.
Current students will be notified via email. Information will also be posted on our website. Should students or staff have additional questions, please direct them to contact our office at info@housing.utah.edu or 801-587-2002.[/bs_col][/bs_row]
---
GRADUATE SOONER WITH FALL BREAK INTENSIVE CLASSES[bs_row class="row"][bs_col class="col-sm-4″]
[/bs_col]
[bs_col class="col-sm-8″]Short on credits for fall semester? It's not too late to register for a fall break (Oct 10-14, 2016) intensive general education course. Courses are offered at the U's Sandy Center and main campus and will be completed over the one-week period. This is a great option for students who need one more class for financial aid or scholarships, need a replacement class, or want to reduce class load throughout the rest of the semester. Register for a fall break intensive course and graduate sooner.
Course listings and more information can be found here.[/bs_col][/bs_row]
---
U PHYSICISTS SHARE SUPERCOMPUTING GRANT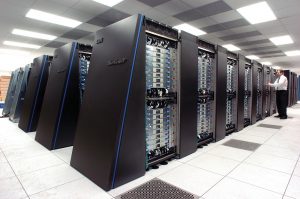 A University of Utah high-performance computing project has been awarded funding by the Department of Energy's Exascale Computing Project. The U will share the $10 million, four-year award with eight other institutions participating in the project.
Exascale computing describes the next generation of supercomputers that will be capable of performing a billion billion operations per second. The awards facilitate developments of algorithms and applications for exascale computing to perform research that is not possible with current technology.
The U's project aims to learn more about the fundamental particles and interactions that make up matter in the universe. Discovering additional particles and interactions may answer long-standing questions about elusive dark matter and about the origin of the universe. The project will also study the structure of the nuclei of atoms.
---
HCI GRAPHIC DESIGN USA AWARD[bs_row class="row"][bs_col class="col-sm-4″]
[/bs_col]
[bs_col class="col-sm-8″]Huntsman Cancer Institute's 2014 Top Science report received a 2016 American Inhouse Design Award by Graphic Design USA. The competition recognizes and celebrates excellence in inhouse design and the contributions made to their organizations.
Fellow recipients of the 2016 Inhouse Design Award include Amazon, the American Heart Association, PepsiCo, Univision, and Yale University, among others. The report was produced under the creative/editorial direction of Meredith Vehar, associate director of communications, and the HCI communications group.[/bs_col][/bs_row]
---
UIT MAKES CHANGES TO MANAGE UMAIL SPAM[bs_row class="row"][bs_col class="col-sm-4″]
[/bs_col]
[bs_col class="col-sm-8″]As part of The University of Utah's proactive stance on reducing the amount of email spam, we continue to implement best practices in security controls within the UMail environment. Accordingly, on Thursday, September 8, 2016 at 10:00 p.m. we removed off-campus access to less-secure means of sending/receiving UMail. This method is referred to as "Authenticated SMTP" in some email clients.
The vast majority of University UMail users are connecting to UMail through secure channels (HTTPS) and modern, industry-standard connectors. The small number of identified users of off-campus SMTP UMail have been identified and contacted directly and advised to change the way they send/receive email so that they don't experience any UMail service disruption.
In the rare event that you or a colleague are affected by this change, other options are:
For IT security reasons, the U currently does not support the Outlook mobile app for iOS/Android. Please do not try to use the mobile app to access UMail.
If you know of colleagues who received a direct email from UIT and are unsure why, or have any other questions, please call your local help desk or a central help desk:
Main Campus: UIT Help Desk 801-581-4000 x1
Hospitals and Clinics: ITS Service Desk 801-587-6000[/bs_col][/bs_row]
---
UTAH RED ZONE FAN CAVE GIVEAWAY PRESENTED BY AMERICA FIRST CREDIT UNION[bs_row class="row"][bs_col class="col-sm-4″]
[/bs_col]
[bs_col class="col-sm-8″]Utah Red Zone and America First Credit Union are working together to give one lucky Utah Football fan the best seat in the house with the Utah Red Zone Fan Cave Giveaway. Utah Red Zone will make one fan's living room have as much Utah pride as they do with a fully furnished and decorated fan cave for the perfect home and away game experience.
The Utah Red Zone Fan Cave Giveaway grand prize includes:
Samsung 65″ Class 4K Ultra HD TV
(2) Imperial University of Utah Recliners
Blakeway framed Rice-Eccles stadium panorama
Northwest Utah tapestry woven blanket
Northwest Utah plush throw blanket
Northwest Utah rug
Legacy Utah vintage game poster artwork
Legacy Utah wall-mount bottle opener
Legacy Utah serving tray
Paulson Designs Utah athletic logo canvas art
Authentic Street Signs "Man Cave" sign
Dahl large vinyl decal
and more Utah Red Zone merchandise.
Utah fans can enter to win the Utah Red Zone Fan Cave Giveaway by going to URedZone.com/FanCaveGiveaway. The lucky winner will be randomly selected at the conclusion of the Utah Football season.
For more information, call or visit Utah Red Zone or the University Campus Store.[/bs_col][/bs_row]
---
MATHWORKS MATLAB TOTAL ACADEMIC HEADCOUNT SITE LICENSE FOR U COMMUNITY[bs_row class="row"][bs_col class="col-sm-4″]
[/bs_col]
[bs_col class="col-sm-8″]The University of Utah has negotiated and obtained a campus wide MathWorks MATLAB Total Academic Headcount site license for MATLAB, Simulink and 48 companion software products.
Access to the products will be available through the Office of Software License web store beginning Sept. 1, 2016, and the software is available to all students, faculty and staff for academic purposes, including academic research.
Information regarding this license, product pricing and the available products can be found here./bs_col][/bs_row]
---