JUMP TO:
National Society of Leadership and Success
U ranked No. 37 in the Top 50 Schools for Adult Education by Best College Reviews
Pokémon Go University of Utah tour
---
NATIONAL SOCIETY OF LEADERSHIP AND SUCCESS[bs_row class="row"][bs_col class="col-sm-4″]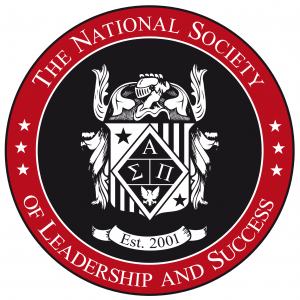 [/bs_col]
[bs_col class="col-sm-8″]The University of Utah chapter of Sigma Alpha Pi, or The National Society of Leadership and Success, recently sent out membership invitations for fall 2016. Students with questions about The National Society of Leadership and Success are welcome to contact the Office of Student Leadership & Involvement by stopping by Union 270, calling 801-581-7526, or emailing leadership@utah.edu.
The National Society of Leadership and Success is the largest collegiate leadership honor society in the United States, with more than 500 chapters and more than half a million members nationwide. Since the University of Utah chapter's founding in 2008, it has had a total of 3,554 members join.
Sigma Alpha Pi is available to a limited number of students, and you have earned this honor because of your academic accomplishment and leadership potential. Your candidacy is a nationally recognized achievement of honorable distinction.
In addition to honoring excellence, Sigma Alpha Pi distinguishes itself by providing members with access to a five-step leadership program on campus. During this process, you will develop skills that will drive your success beyond the classroom and into the next phase of your life as a professional or graduate student. The program will provide you with access to education from some of America's top leaders, including Huffington Post founder Arianna Huffington; Former U.S. Secretary of Defense Robert Gates; The Today Show host Al Roker; Inc. Magazine's #1 Leadership Expert John C. Maxwell and many others.[/bs_col]
[/bs_row]
---
U RANKED NO. 37 FOR TOP COLLEGES FOR ADULT EDUCATION BY BEST COLLEGE REVIEWS[bs_row class="row"][bs_col class="col-sm-4″]

[/bs_col]
[bs_col class="col-sm-8″]The University of Utah ranked No. 37 in the Top 50 Schools for Adult Education by Best College Reviews. The rankings were based on the following criteria:
Percentage of students over the age of 25
College acceptance rate
Percentage of students enrolled in distance education
Flexible options
For the full article, go here.
[/bs_col][/bs_row]
---
POKÉMON GO UNIVERSITY OF UTAH TOUR [bs_row class="row"][bs_col class="col-sm-4″]

[/bs_col]
[bs_col class="col-sm-8″]Prospective students invited to special campus tour designed to showcase campus while catching Pokémon
The Office of Admissions at the University of Utah is excited to announce an all-new campus tour experience for prospective students: The Pokémon Go Campus Tour at the University of Utah.
Pokémon Go has changed the way people interact with technology and has helped people discover new places and meet new people, and the University of Utah has become a popular area in Utah to "catch 'em all."
"We're excited to find an opportunity to connect prospective students to campus and take the general, everyday campus tour and offer something incredibly unique," said Scott Kirkessner, assistant director of Admissions at the U, who oversees campus experience. "So far, we're among the first few universities to offer this as a visit option, and we think a lot more will follow suit."
Prospective students are invited to participate in a Pokémon Go campus tour on Aug. 4 and 11 at 5 p.m. Participants will tour campus and hunt the Pokémon that roam the University of Utah. The events are free, but space is limited. Register today to reserve a spot. Click below to register.
Aug. 4, 2016 – 5 p.m.
Aug. 11, 2016 – 5 p.m.[/bs_col]
[/bs_row]
---