TEDXSALTLAKECITY TICKETS AVAILABLE FOR STUDENTS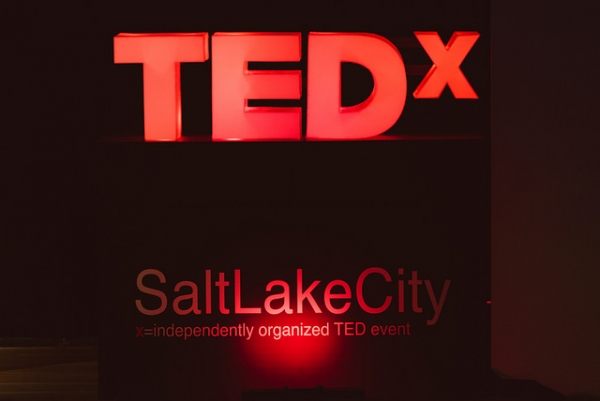 UtahPresents is hosting TEDxSaltLakeCity here at Kingsbury Hall on Sat, Sept. 19. The general public tickets are sold out, but there are 300 tickets reserved for U students for just $5 per ticket (does not include lunch).
Some of these tickets have sold, but there are still quite a lot left. Students must be full-time and have to buy tickets in person with their UCard. UCard is also required with ticket for entrance to the event.
For more information, click here.
---
EARN THREE OR FOUR GENERAL EDUCATION CREDITS IN AN INTENSIVE WEEK OF CLASS
If you like the sound of earning three or four general education credits in a week, you might be interested in one of the fall break courses that run Oct. 12-16 at the Murray campus. Additional course work is required outside of class time.
Registration for the following classes requires a permission code, which can be found here.
–          Scientific Foundations of Human Nutrition and Health, applied science (AS), three credits
–          World Religions, international requirement and humanities exploration (IR and HF), three credits
–          Introduction to Sociology, social/behavioral science exploration (BF), four credits
---
U SOCIAL WORK PROFESSOR RECEIVES NATIONAL AWARD FOR LEADERSHIP IN AGING EDUCATION, SCHOLARSHIP
Marilyn Luptak, an associate professor at the University of Utah College of Social Work, has been selected by the Association for Gerontology Education in Social Work to receive the organization's Leadership Award. This prestigious national award recognizes a distinguished social work scholar who has made outstanding contributions to the field of aging through research, teaching and scholarship.
"Dr. Luptak has distinguished herself as a dedicated and rigorous researcher, a passionate and inspiring instructor and a respectful and respected colleague," said Hank Liese, dean of the University of Utah College of Social Work. "She has been recognized for over two decades as a promising and talented scholar who embraces every opportunity with dedication, skill and generosity."
Click here to read the full article.
---