The Class of 2015 can join the U Alumni Association for only $15 and receive a U Alumni tassel topper to proudly wear at the commencement and convocation celebrations. For discounted pricing, enter the class year and this promo code: ENG15. Join now! Pick up your tassel topper at the Alumni House by May 7 anytime between 9 a.m. and 5 p.m.
Additionally, U Alumni Association will be giving out a special gift for the Class of 2015 before to the commencement ceremony on Thursday, May 7, from 4:30-6 p.m. Look for the Alumni Association tables near the visitor parking lot by the Eccles Business Building (view map). While you're there, enter a photo contest for a chance to win two tickets to the Utah home football game against Michigan and two other home games of your choice (excluding Utah State).
---
BEWARE END-OF-YEAR PHISHING ATTEMPTS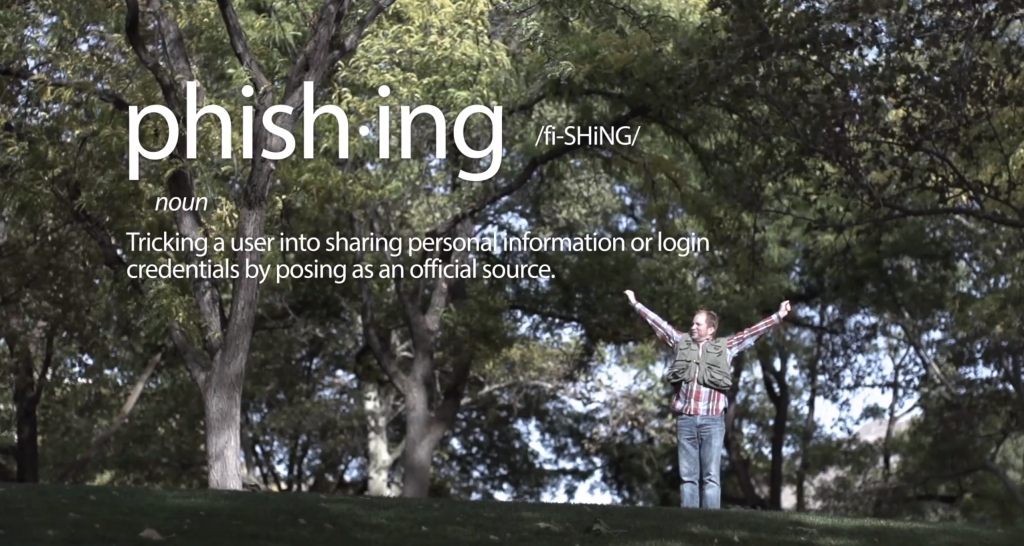 Many University of Utah faculty and staff members will soon receive official university communications regarding topics such as benefits open enrollment, salary changes and other seasonal university business. The University of Utah Information Security Office urges you to remain cautious and alert to possible phishing scams that are designed to coincide with university processes and timelines.
Phishing attempts often take the form of spoofed emails, directing recipients to enter login credentials at a fake website that looks almost identical to the legitimate one. You are encouraged to scrutinize official-looking emails you receive and watch for the following common signs of an email phishing attempt:
· Unusual language, poor spelling or grammar
· Message is designed to provoke an emotional response
· URL doesn't match the webpage it links to
· When you hover over a link with your mouse, it doesn't match the promised content
To better protect yourself and your login credentials:
· If you're uncertain about an email's legitimacy, send an email to phish@utah.edu with the suspicious email attached. Information security staff will analyze the email for you.
· Guard your uNID and password like you do your Social Security number.
· Change your passwords often.
· Lock your device screens when not in use.
For more information about phishing, please review University Information Technology's help article on the topic. If you have questions or concerns, contact the UIT Help Desk at 801-581-4000, option 1.
---
CALL FOR NOMINATIONS: 2016 HONORARY DEGREES

The University of Utah Board of Trustees is seeking nominations for the university's highest honor, the honorary doctorate degree. Honorary doctorate degrees are awarded to individuals who have achieved unusual distinction in academic pursuits, the arts, the professions, business, government, civic affairs or in service to the university.
To nominate someone for this honor, please complete the nomination form along with a short biographic sketch of the nominee and provide specific information about his or her relationship to the University of Utah.
You may be asked to submit a second, more complete application package, including a detailed review of the nominee's accomplishments, letters of endorsement, etc., if the nomination committee requests it.
Please note that current members of the State Board of Regents, current members of the U Board of Trustees and current members of the U faculty and staff are not eligible for this award.
---
SCHOOL OF MUSIC NAMES NEW DIRECTOR


After an extensive and thorough search for a new director of the University of Utah School of Music, College of Fine Arts Dean Raymond Tymas-Jones has appointed professor Miguel Chuaqui to the position.
"Professor Chuaqui was the only finalist to receive a unanimous recommendation for appointment from the search committee," Tymas-Jones said. "He had an overwhelmingly positive response from faculty, students and staff as well. I want to extend my heartfelt appreciation to the members of the School of Music Director Search Committee for their commitment and stellar work."
Chuaqui has been with the University of Utah since 1996 when he began as an assistant professor in the School of Music. Over the past nearly two decades, Chuaqui has risen through the ranks to become a full professor, head of the composition area and most recently serving as the interim director of the School of Music.
"The University of Utah School of Music has a long legacy of musical excellence, and I look forward to the opportunity to work with its outstanding students, faculty and staff to advance the distinction of its programs through new creative initiatives," Chuaqui said. "It is an honor and a privilege to serve a community inspired, sustained and dedicated to music."
Read the full story here.
---
Student Media offers $300,000 in scholarship positions each year and is currently still seeking applicants to fill the roles on our broadcast, digital, marketing, news and video team. Students from across campus are invited to apply.
More information can be found at www.dailyutahchronicle.com/work-with-us.
---