JUMP TO:
Interdisciplinary graduate certificate in sustainability
2017 Work-in-Progress Talks
U welcomes Chris Nelson as communications director
Campus Life Mentor Program
Crimson Internship Program
This week's Red & White Fridays winner
Food Truck Roundup
HIP Talks 2017 competition open
Athletics online store move to Utahutes.com
Campus Store north entrance renovation
Summer financial aid application now available
Real food labels arrive on campus
Save the date: Campus Store Grad Fair March 30-April 1
Personalized graduation announcements
Student Media now accepting applications
Migration of student email accounts to 0365 began Feb. 1
INTERDISCIPLINARY GRADUATE CERTIFICATE IN SUSTAINABILITY[bs_row class="row"][bs_col class="col-sm-4″]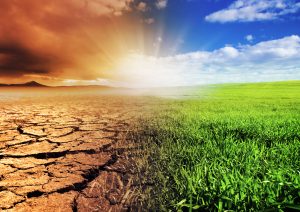 [/bs_col][bs_col class="col-sm-8″]Apply for fall semester admission to the Interdisciplinary Graduate Certificate in Sustainability by April 1.
The Interdisciplinary Graduate Certificate in Sustainability program will train students to think and act across disciplinary boundaries. This transdisciplinary literacy will enhance graduate education without compromising disciplinary expertise. Students will be provided opportunities to develop their capacities as transformational change agents within their communities and institutions. This program is a collaboration between the Graduate School, the Sustainability Office, and the Global Change and Sustainability Center.[/bs_col][/bs_row]
---
2017 SPRING WORK-IN-PROGRESS TALKS[bs_row class="row"][bs_col class="col-sm-4″]
[/bs_col][bs_col class="col-sm-8″] "Be Compassionate Towards None: Thinking About the Status of the Other through Buddhist Compassion, Augustine's Charity, and Levinas' Ethics"
Pierre-Julien Harter, The Obert C. & Grace A. Tanner Humanities Center Visiting Faculty Research Fellow, The Graham School, University of Chicago
To whom, specifically, are we compassionate or ethical, when we act compassionately or ethically? Is compassion or ethics grounded in the presence of a specific other, or are others irrelevant to my determination of being compassionate or ethical? Some Buddhist texts explain rather strangely that the best kind of compassion is a compassion that has no object. How can we understand this counter-intuitive idea that compassion reaches its perfection when there is nobody to be compassionate to?
Scholars of Buddhist philosophy have tried to answer that question theoretically, by referring to the Buddhist conception of reality as being empty – empty of substances, and empty of persons. This talk makes another attempt, following rather an ethical approach that questions the status of the other in our ethical relationships. To deepen our understanding of the matter, we will be looking at Augustine's conception of brotherly love or charity, and Emmanuel Levinas' reflection on the other in ethical relationships.
This exercise in ethical thinking through distant places and times will lead us to understand Buddhist compassion from the perspective of the Buddhist path, the process of transformation that leads an individual to perfection, understood as Buddahood.
This event on Tuesday, March 28, 2017 at 12 p.m., is open to the public. Limited seating. Lunch provided.[/bs_col][/bs_row]
---
U WELCOMES CHRIS NELSON AS COMMUNICATIONS DIRECTOR[bs_row class="row"][bs_col class="col-sm-4″]
[/bs_col][bs_col class="col-sm-8″]The University of Utah welcomes Chris Nelson as the new communications director, effective March 27. With more than 20 years of creating and executing strategies to help the University of Utah advance, Nelson has extensive experience in strategic and crisis communication, media relations, organizational message development, content marketing and fundraising strategy. He currently serves as the executive director of the University of Utah Hospital Foundation where he is a member of the hospital's executive leadership team responsible for fundraising and community engagement. For ten years, he served in various capacities for the Office of Public Affairs for University of Utah Health Care, including assistant vice president where he founded "The Scope Health Sciences Radio."[/bs_col][/bs_row]
---
CAMPUS LIFE MENTOR PROGRAM[bs_row class="row"][bs_col class="col-sm-4″]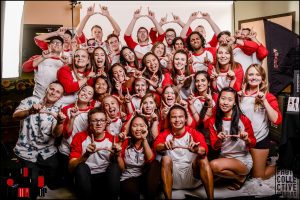 [/bs_col][bs_col class="col-sm-8″]The Center for New Student & Family Programs (NSFP) at the University of Utah welcomes applicants for the Campus Life Mentor (CLM) Program! The Campus Life Mentor Program at the University of Utah serves new students in their first year on campus. The goal of the program is to connect newly admitted students with upper class students who have demonstrated success in college. Primarily, a Campus Life Mentors develops individual relationships with an assigned small group of new students. Campus Life Mentors are committed to helping new students feel at home, promoting community on campus, and advocating for academic achievement.
WHAT DOES IT TAKE TO BE A CAMPUS LIFE MENTOR?
Community of fellowship with others through shared attitudes, interests, and goals

Commitment to helping others

Compassion for working through difference

Communication skills

 
WHO ARE THE CAMPUS LIFE MENTORS?
Campus Life Mentors are successful students that remember what it's like to be new at the University of Utah and want to play a positive role in the success of new students. They come from a variety of backgrounds and life experiences and have various career and academic goals.  
 Applications can be found at orientation.utah.edu and are due by 5 p.m. on Wednesday, March 29.
If you have any questions, please contact us at clm@utah.edu.[/bs_col][/bs_row]
---
CRIMSON INTERNSHIP PROGRAM[bs_row class="row"][bs_col class="col-sm-4″]
[/bs_col][bs_col class="col-sm-8″]Looking for an internship for summer 2017? Check out the Crimson Internship Program. A single application allows you to be considered for multiple internship opportunities. Check out which employers are looking for summer interns by visiting careers.utah.edu/crimsoninterns. Applications close on Wednesday, March 22, 2017.[/bs_col][/bs_row]
---

THIS WEEK'S RED & WHITE FRIDAYS WINNER[bs_row class="row"][bs_col class="col-sm-4″]
[/bs_col][bs_col class="col-sm-8″]This week's Red & White Fridays winner is Marlisa Robertson, another avid Utah fan who got engaged at Rice-Eccles Stadium. By entering to win on Instagram using #RedWhiteFriday Robertson has won $100 to Utah Red Zone. She has also been entered for the Red & White Fridays grand prize – a $1,000 shopping spree at Utah Red Zone.
Next week's winner could be you – just follow these three steps:
Take a photo of yourself wearing Utes gear
Tag and follow @americafirst and @uredzone
Post your photo to Instagram using #RedWhiteFriday
Visit redandwhitefridays.com for more information about how to win a weekly $100 to Utah Red Zone, and don't forget to wear red and white on Fridays.[/bs_col][/bs_row]
---
CAMPUS STORE NORTH ENTRANCE RENOVATION[bs_row class="row"][bs_col class="col-sm-4″]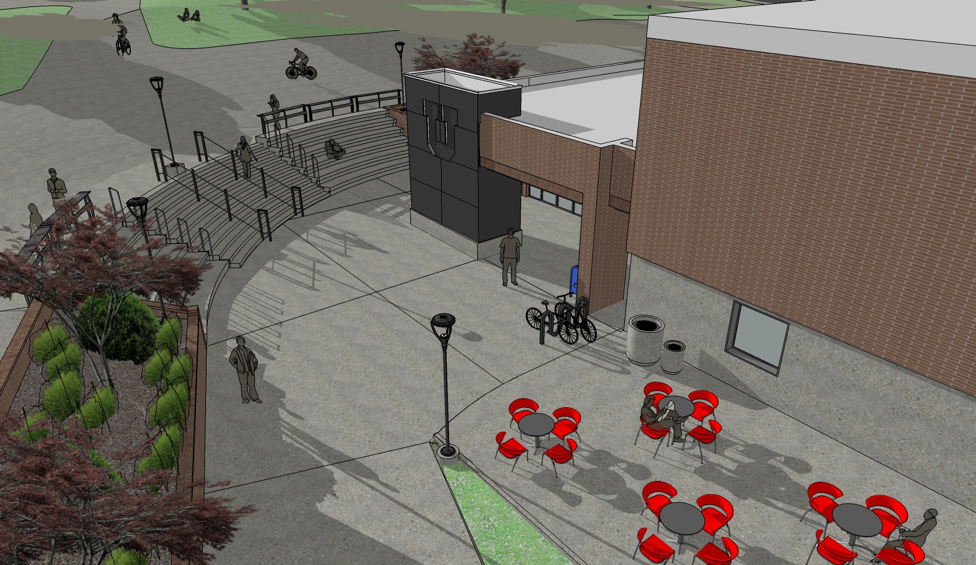 [/bs_col][bs_col class="col-sm-8″]Construction has begun at the University Campus Store's north entrance where a new stairway will be added to connect the store entrance and patio with the sidewalk above.  The renovation aims to create a more attractive and enjoyable environment for students and enhance access to the store with a more functional pedestrian pathway. The project is set for completion at the beginning of May, prior to university commencement. During construction, the north entrance will only be accessible via the eastern stairs; the ramp on the northern side will be blocked. ADA access will remain at the store's south entrance. Read the full story here.[/bs_col][/bs_row]
FOOD TRUCK ROUNDUP[bs_row class="row"][bs_col class="col-sm-4″]
[/bs_col][bs_col class="col-sm-8″]Help support the Staff Council scholarship fund by grabbing lunch from food trucks on Friday, April 7. Scholarships awarded through Staff Council go directly to university employees. Food trucks will be parked near HSEB in the Health Sciences campus. Good food, great cause.[/bs_col][/bs_row]
---
HIP TALKS 2017 COMPETITION OPEN[bs_row class="row"][bs_col class="col-sm-4″]
[/bs_col][bs_col class="col-sm-8″]Registration for the 3rd Annual HIP Talks speech competition is now open! The event honors the public speaking skills of former Utah Congressman Wayne Owens. It is sponsored by the Hinckley Institute of Politics and ASUU.
Students will prepare and give a two-minute speech on any topic in front of a qualified panel of judges in one of three qualifying rounds. Speeches at last year's competition were on topics ranging from emotional stories of sexual assault and losing a family member to lighthearted subjects such as alien abductions and the difficulties of business casual dress.
A student can attend more than one qualifying round if he or she wishes. Students selected during the qualifying rounds will give the same speech in front of a panel of celebrity judges in the final round.
The student with the best speech will be awarded a grand prize of $5,000. The first through fourth runners-up will receive $1,000 each. An audience favorite winner also will receive $1,000.
To register and read the rules, click here.[/bs_col][/bs_row]
---
ATHLETICS ONLINE STORE MOVES TO UTAHUTES.COM[bs_row class="row"][bs_col class="col-sm-4″] 
[/bs_col][bs_col class="col-sm-8″]Utah Athletics and the University Campus Store have strengthened their long-standing partnership by designating UtahUtes.com as the official online store for Utah Athletics branded products.
Owned and operated by the University of Utah Campus Store, Utah Red Zone is the largest retailer for University of Utah apparel. With its new online partnership with UtahUtes.com, the University of Utah Campus Store plans to offer an even more robust selection of Utah products.
Online visitors to UtahUtes.com will receive free shipping on all orders of $100 or more and a portion of all sales go directly to University of Utah and Utah Athletics scholarships and programs.[/bs_col][/bs_row]
---
SUMMER FINANCIAL AID APPLICATION NOW AVAILABLE[bs_row class="row"][bs_col class="col-sm-4″]


[/bs_col]
[bs_col class="col-sm-8″]Students interested in utilizing financial aid for summer can apply today through the University Office of Scholarships and Financial Aid. To apply, students must complete the 2016-17 Free Application for Federal Student Aid (FAFSA) and the summer application by May 24, 2017. Students interested in using work-study must apply by April 1, 2017. To download the form, visit financialaid.utah.edu/forms and click the 2017 Summer Financial Aid Application link.[/bs_col][/bs_row]
---
REAL FOOD LABELS ARRIVE ON CAMPUS[bs_row class="row"][bs_col class="col-sm-4″][/bs_col]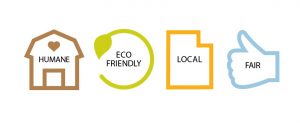 [bs_col class="col-sm-8″]Noticed a little white sticker on your recent campus food purchase? If you have eaten at Mom's Café and Mom's Pantry at the Marriott Library, or at the Counsel Café in the S.J. Quinney College of Law, you may have purchased an item with one of these Real Food labels. The Real Food labels are round icons on a white background, about the size of a quarter. The labels indicate whether your food is humane, eco-friendly, local, and fair, the four criteria needed for an item to be considered "real food." The University has taken the Real Food Challenge, a commitment to offering 20 percent real food on campus by 2020. These labels help campus reach our goal by promoting the purchase of real food. Learn more about the Real Food Challenge and look for food with these stickers across campus.
Implementation of the labels is supported by the Real Food Challenge, the Sustainability Office, Chartwells, the Sustainable Campus Initiative Fund and the Office of Undergraduate Research.[/bs_col][/bs_row]
---

STUDENT MEDIA NOW ACCEPTING APPLICATIONS[bs_row class="row"][bs_col class="col-sm-4″]

[/bs_col]

[bs_col class="col-sm-8″]Student Media at the University of Utah has two primary missions: First, to engage, provoke, inspire and connect campus by telling the compelling stories of the University of Utah community; and second, to provide a hands-on experiential learning environment in media where students can put into practice skills and ideas from the classroom.
The council oversees a student fee which helps support the Student Media department, and runs the Chronicle, K-UTE, Wasatch Magazine, thegeekwave.com, AdThing and other student driven media and journalism initiatives. By becoming a member of the Student Media Council, students and faculty can play an active role in helping administer this student fee. Student voices in particular are also vital in helping establish how Student Media grows and develops and best serves the campus community. The council is currently looking to fill three vacant student positions and one at-large faculty position.
Applications and more information can be found here.
Deadline is March 31, 2017, by 5 p.m.[/bs_col][/bs_row]
---
SAVE THE DATE: CAMPUS STORE GRAD FAIR MARCH 30-APRIL 1[bs_row class="row"][bs_col class="col-sm-4″]
[/bs_col]
[bs_col class="col-sm-8″]The one-stop shop for all your graduation needs.
The Class of 2017 Grad Fair takes place March 30 through April 1 at the University Campus Store. If you are planning to walk in this year's commencement ceremonies, now is the time to order your cap and gown, college regalia, graduation announcements and diploma frames. Cross these must-do items off your list so you can focus on completing your coursework and planning your post-graduation celebrations.
2017 Grad Fair schedule:
Thursday, March 30: 7:30 a.m.-6 p.m.
Friday, March 31: 7:30 a.m.-6 p.m.
Saturday, April 1: 11 a.m.-4 p.m.
Pre-order your regalia online from the Campus Store now and skip the lines at the Grad Fair. And, last but not least, make sure to sign the Block U before you leave.[/bs_col][/bs_row]
---
Personalized Graduation Announcements [bs_row class="row"][bs_col class="col-sm-4″]
[/bs_col]
[bs_col class="col-sm-8″]You've worked hard, Class of 2017.
Share the great news with friends and family with budget-friendly graduation announcements from University Print & Mail Services. Print & Mail will host a photo booth where you, your friends and family can snap photos using fun grad props against a U of U-themed background. Explore graduation announcement options with Print & Mail staff who can also help you arrange professional photo shoots for announcements or personal use.
This year's Grad Fair will take place March 30, 31 and April 1 at the University Campus Store.
A number of sizes and styles are available, from traditional folded cards to modern, flat announcements. View the gallery and place your order online or stop by the Print & Mail table at Grad Fair to view styles and paper options. Orders are typically ready for pickup five business days after your order is placed, no shipping fees or delays.
Let us help you celebrate this once-in-a-lifetime achievement. You've earned it.[/bs_col][/bs_row]
---
MIGRATION OF STUDENT UMAIL ACCOUNTS TO 0365 BEGAN FEB. 1[bs_row class="row"][bs_col class="col-sm-4″]
[/bs_col]
[bs_col class="col-sm-8″]Starting Feb. 1, 2017, University Information Technology (UIT) began the gradual migration of 27,000 student UMail accounts from on-campus hardware and software to Exchange Online, a cloud-hosted messaging application that's part of Microsoft Office 365, or O365.
"The move to Office 365 is in keeping with the university's strategy to transition to cloud-based services when there are improved services for students combined with less risk and cost for the institution," said Chief Information Officer Steve Hess. "It will help better align us with Pac-12 and other peer institutions that have already successfully made this move."
The phased plan will take place over the course of several months, starting with inactive accounts, but eventually encompassing all students with a non-employee role at the university.
Emails informing students of the change will be sent in batches, alerting users that their accounts may be moved as soon as 24 hours after receipt of the email. In addition, the emails outline the new login process and detail user interface changes to post-login screens.
Read the full story here.[/bs_col][/bs_row]