CIBC FUNDING


The U's Center for Integrative Biomedical Computing just landed a $6.1 million grant renewal from the National Institutes of Health. The center produces open-source software for image-based modeling, simulation and visualization of biomedical data. Tens of thousands of scientists have downloaded the center's software tools and data sets, and more than 200 papers published by scientists outside the center reference its software or computing infrastructure.
The NIH grant has a five year term. The principle investigators are bioengineering professor Rob MacLeod, computer science professor Ross Whitaker, and computer science professor Christopher Johnson, who directs the Scientific Computing and Imaging Institute.
---
CALL FOR PARTICIPATION


The J. Willard Marriott Library has received a small grant to support the use of open textbooks and seeks qualified reviewers. The textbooks to be reviewed are available from the Open Textbook Library.
Subject areas that need reviews include general chemistry, human anatomy and physiology, principles of biology, survey of accounting and microeconomics. Guidelines for writing reviews are available here.
Interested reviewers can contact associate librarian Allyson Mower, allyson.mower@utah.edu; 801-585-5458, for more information. Reviews will be due on Friday, Sept. 11 and reviewers will receive compensation.
---
GREEN DAY'S AMERICAN IDIOT TICKETS ON SALE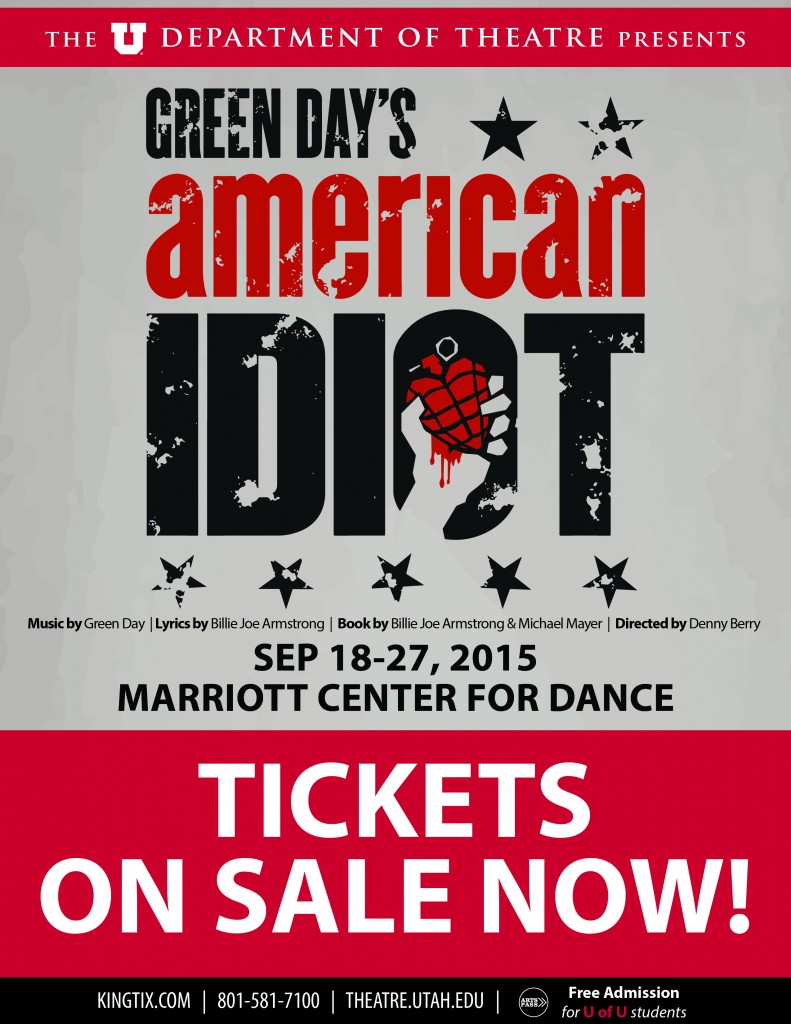 Buy your tickets today.
The story of three friends' experience when their dreams collide with reality. Based on Green Day's Grammy Award-winning multiplatinum album and featuring the hits "Boulevard of Broken Dreams," "21 Guns," "Wake Me Up When September Ends" and "Holiday."
Music by Green Day
Lyrics by Billie Joe Armstrong
Book by Billie Joe Armstrong and Michael Mayer
Directed by Denny Berry
---