UNIVERSITY OF UTAH STAFF SCHOLARSHIP APPLICATION


The University of Utah Staff Council is pleased to announce applications are now being accepted for staff development scholarships for the fall 2015 semester.
Each scholarship is worth up to $500 and can be used towards the employee's tuition bill. Scholarships can be used for professional trainings, symposiums, conferences or workshops and their associated expenses.
The committee will process the scholarship applications in the most fair and judicious manner to benefit the employee, according to the procedures directed by the University of Utah policy. UUSC is an equal opportunity provider.
Qualified applicants must meet the following criteria:
Currently working at 75 percent or above Full Time Equivalency (FTE) position (30-40 hours per week)
Maintained 75 percent or greater Full Time Equivalency (FTE) in a benefits eligible position for two consecutive years as of July 15, 2015
Have not received a Staff Council Scholarship within the past two years.
Current Staff Council Members are not eligible.
CLICK HERE TO APPLY
Applications are due on Friday, July 31, by 5 p.m. (MST).
Incomplete applications will not be considered.
---
FACULTY/STAFF CAPITOL TOUR


The University of Utah Staff Council wishes to invite staff and faculty to join us on Friday, July 31 at 2 p.m. for a tour of the Utah State Capitol Building.
Take this opportunity to see where decisions are made that affect you as a university employee and learn how to get started advocating for those interests and the interests of all higher education across Utah.
For those who plan on attending the tour will begin promptly on the hour, so please be sure to arrive a few minutes early.
Parking is available on the east side of Capitol Hill. Visitors are encouraged to enter the Capitol building through the east doors. The tour will meet at the desk just inside the east doors, on the first floor (map attached).
If you are interested in attending please notify Paul Peterson at ppeterson@sa.utah.edu to allow for an accurate count of attendees.
---
TEDX SALT LAKE CITY TICKETS ON SALE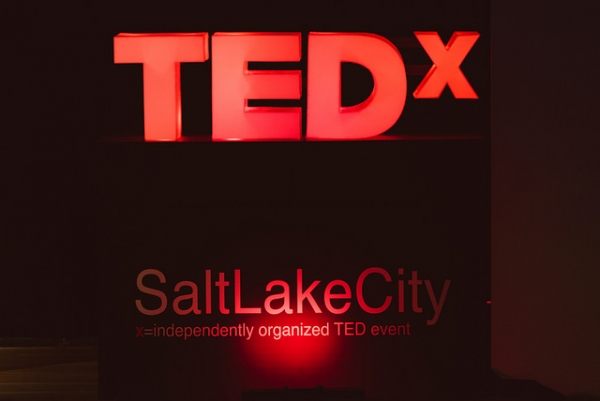 Tickets go on sale Monday, July 20 for the third annual TEDxSaltLakeCity. The event, which takes place on Sept. 19 at Kingsbury Hall, features 15 live speakers interspersed with performance pieces and several of TED's most-watched videos.
This year's theme – Upcycled Thinking – asks speakers to consider how a concept or product can be repurposed, reused or revitalized in a way that transforms its value or quality into something even greater than the original. Among the lineup of speakers is a high-school aged peer educator who counsels fellow students about reproductive health, a Paralympian with a "fembot" perspective on one of Utah's favorite winter pastimes and a crowdsourcing journalist challenging the misconceptions about truth in the mainstream media.
The full list of speakers and bios can be found at tedxsaltlakecity.com.
---
DISTINGUISHED INNOVATION AND IMPACT AWARD
Nominations open now, due Dec. 4
The Distinguished Innovation and Impact Award recognizes outstanding faculty innovators for contributions that improved the lives of people. The DIIA recognizes contributions by faculty from all academic disciplines, including health care, energy, environment, business, law, communications, technology or the arts. Awards are given each year to one or two outstanding faculty members who distinguished themselves and the university through entrepreneurial activities that resulted in innovations with a measurable societal impact. Faculty on career, clinical or tenure tracks are eligible. The recipient receives public recognition plus a $10,000 cash award to be used at his or her discretion.
Nominations for this award are accepted throughout the year on behalf of eligible faculty with at least five years of service at the University of Utah. Faculty, administrators and alumni are welcome to submit nominations for this prestigious university award. Past awardees are profiled at the Entrepreneurial Faculty Scholars page.
Letters of nomination containing a short statement outlining the qualifications of the nominee and curriculum vitae for this award are now being solicited. Nominations should be submitted electronically using a nomination form found here. This success of our nomination campaign depends, to a large extent, on the initiative of departments, administrative offices and campus organizations.
The deadline for submission of the nominations is Dec. 4 at 5 p.m.
For more information, call Kataleeya Kumsooktawonge at 801-581-8661 or email kataleeya.k@utah.edu.
Essential documents
---