DARS DOWN FOR MAINTENANCE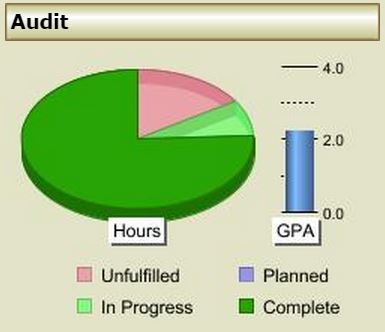 DARS will be down for routine maintenance on the following dates:
· Friday, June 19 starting at 5:30 p.m. with a return to service by 8 a.m. on June 20
· Saturday, July 18 at 5 a.m. with a return to service by 8 a.m. on July 20.
If you experience any issues after these two routine maintenance procedures, please contact the Campus Help Desk at 581-4000 and use DARS option.
---
CHANGES TO SCHOLARSHIP POLICIES
As a follow-up to Senior Vice President for Academic Affairs Ruth Watkins' email regarding Senate Bill 253, the Financial Aid Office and University Scholarship Office have been working with the Office of General Counsel to create procedures on how to accommodate the new legislation.
Scholarship administrators will receive more detailed procedural information shortly, via the Scholarship Office email list. If you are not on the email list but would like to be added, please email the University Scholarship Office at scholarship@sa.utah.edu.
For more information and downloadable forms, please visit: financialaid.utah.edu/SenateBill253.php.
---
EHS HONORED WITH AWARD OF EXCELLENCE IN MARKETING AND COMMUNICATIONS FOR LAB SAFETY POSTER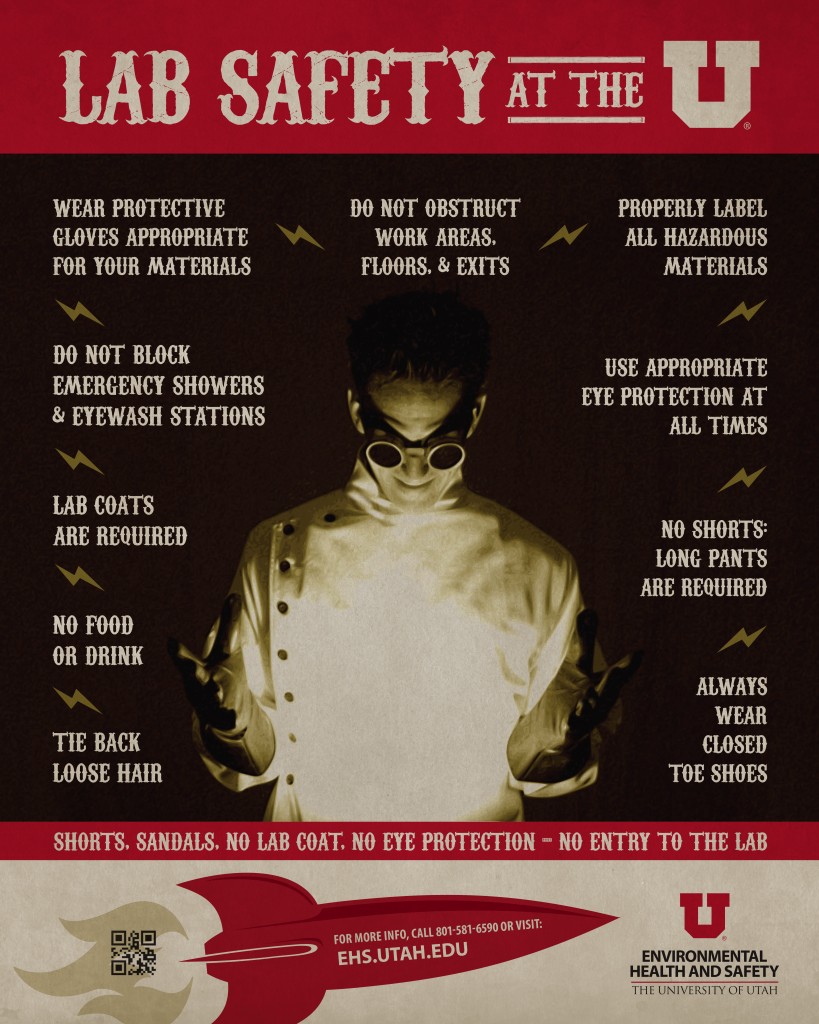 The University of Utah Environmental Health and Safety Department was recently awarded the Single Media Award of Excellence in Marketing and Communication by the Campus Safety, Health and Environmental Management Association (CSHEMA). The award was given for the lab safety poster created as part of EHS efforts to emphasize the need for basic laboratory personal protective equipment and other basic lab safety concepts.  The award is given to a single piece of marketing media (poster, video, photo, etc.) targeted to any specific area of occupational safety and health on an academic campus.  The award will be presented at the annual CSHEMA conference in Washington, D.C. on July 22.
CSHEMA is a professional association which supports and educates campus-based environmental health and safety professionals to empower and improve the EHS profession in campus environments.
---
GREGORY THOMPSON RECEIVES LIFETIME ACHIEVEMENT AWARD
Gregory Thompson, associate dean for special collections at the J. Willard Marriott Library at the University of Utah, has received the Lifetime Achievement Award from the Conference of Inter-Mountain Archivists for 2015. CIMA bestows two lifetime achievement awards and one service award each year. Melanie Sturgeon, director of the Arizona State Archives, also received the award and Bradford Cole, interim dean and associate dean for special collections at Utah State University, was the designated recipient of the service award.
The honors are bestowed annually to individuals who have demonstrated considerable service and leadership in the Intermountain West and who have made significant contributions to the organization or the archival profession. The CIMA Lifetime Achievement Award recognizes the work of an entire career. The awards were bestowed at the CIMA 2015 Western Roundup in Denver, May 27-30.
"We extend a wholehearted congratulations to Greg, who has dedicated his career to developing an exquisite Special Collections division at the Marriott Library," said Heidi Brett, marketing and public relations director for the library.
---
NOMINATE A LEADER FOR THE UTAH ETHICAL LEADERSHIP AWARDS


Do you know of a business, nonprofit or governmental agency that truly embodies ethical leadership? You should enter them into the Utah Ethical Leadership Awards competition, sponsored by the Community Foundation of Utah, Daniels Fund and the Daniels Fund Ethics Initiative at the Eccles School.
"Our collective goal is to recognize leadership in Utah businesses, non-profit organizations and government entities that embody best practices in ethical behaviors," competition leaders said.
Any business, government entity or nonprofit in those sectors with ethical standards is encouraged to apply by the July 15 deadline. Click here for more information and to apply for the award.
One organization from each sector will be recognized. A specific honor, the Bill Daniels Ethical Leadership Award, will go to the winner of the business category. The three awards will be given at a Sept. 11 awards breakfast, based on the criteria discussed below.
The Utah Ethical Leadership Awards are designed to recognize organizations that embody the spirit of ethical leadership exhibited by Bill Daniels. Daniels believed deeply in ethics and integrity and in the importance of absolute ethical principles. As an exceptionally honest and fair businessman, he always based his decisions on what he believed was right – not what he thought was best for himself or his company. This attitude and style of conducting business earned Daniels incredible respect and loyalty throughout the business world. Learn more about Daniels and his business and philanthropic role in Utah here.
Nominees for the Utah Ethical Leadership Awards will be judged against the Daniels Fund Ethics Initiative Principles in determining the award winner. The principles are the following:
1. Integrity – Act with honesty in all situations.
2. Trust – Build trust in all stakeholder relationships.
3. Accountability – Accept responsibility for all decisions.
4. Transparency – Maintain open and truthful communications
5. Fairness – Engage in fair competition and create equitable and just relationships.
6. Respect – Honor the rights, freedoms, views and property of others.
7. Rule of Law – Comply with the spirit and intent of laws and regulations.
8. Viability – Create long-term value for all relevant stakeholders.
---
PROFESSOR TODD ZENGER WINS BEST PAPER AWARD


Management professor Todd Zenger was honored recently by a prestigious operational research society for writing the best paper.
The paper, "The small firm effect and the entrepreneurial spawning of scientists and engineers," co-authored along with Daniel Elfenbein and Barton Hamilton, was honored as best paper by the Institute for Operations Research and the Management Sciences.
This is the competition's inaugural year, judging research papers published five years ago in 2010. Zenger's paper rose to the top of the competition.
---
AUTHOR MICHAEL LEWIS TO HEADLINE 2015 SAM RICH LECTURE AT U'S HINCKLEY INSTITUTE OF POLITICS


The University of Utah's Hinckley Institute of Politics is excited to announce the 2015 Sam Rich Lecture, "A Conversation with Michael Lewis."
Lewis' acclaimed New York Times best-sellers include "Moneyball," "The Blind Side," "Flash Boys," "Boomerang" and "Liar's Poker" — to name a few. His book on the financial meltdown, The Big Short is currently being made into a widely-anticipated film starring Brad Pitt, Christian Bale, Ryan Gosling, and Steve Carrell.
After graduating from Princeton and the London School of Economics, Lewis worked at the bond desk at Salomon Brothers. His bold exposé on the industry shook the nation and resulted in a No. 1 best-seller "Liar's Poker." He left the financial world to become a journalist and frequently contributes to the New Republic, New York Times Magazine, Slate, Vanity Fair, and Bloomberg.
The event will take place at Abravanel Hall the evening of Sept. 24 and promises to sell out well in advance. Tickets will be available for purchase the morning of June 22 from ArtTix, but can be secured a week earlier by registering on pre-sale lists available here.