JUMP TO:
Campus Store kiosks
Volunteer for Be Well Utah
Pepsi vending refund vouchers
Customized promotional items by University Print & Mail
Free Beats headphones from UTech
Mathematician inducted into inaugural class of fellows
HCI receives 2017 summer grants from St. Baldrick's Foundation
Faculty, staff and student leaders needed for Move-in Day
Now hiring at Campus Recreation Services
Career Services changing its name to Career and Professional Development Center
---
CAMPUS STORE KIOSKS[bs_row class="row"][bs_col class="col-sm-4″]
[/bs_col][bs_col class="col-sm-8″]Improving parking for visitors makes another stride this year when the Campus Store pay lot will be converted to a kiosk lot. With the successes of the new parking system over the past two years, lots like the Business loop, Union, and Student Services pay lots were converted from the outdated model of pay lots.
Advances in technology and aging equipment prompted these changes to visitor parking on campus. Now, instead of taking a ticket upon entering the lot and paying when they leave, visitors pay upon arrival at automated kiosks strategically located near lot entrances and exits. No more waiting in line to exit and no more worries about lost tickets. You can pay for a single hour or the entire day. Guests simply enter their license plate number and swipe a credit card and they are set. They can even add time to their parking session from a cell phone so there is no need to rush out to feed a meter.
Commuter Services is installing the same parking kiosk system in the Campus Store pay lot to replace the gates and the attendants. The kiosks will function as the point of contact for purchasing and validating parking for guests and visitors to campus.
There will be three main changes as a result of the new kiosk system:
There will no longer be spitter tickets or pay lot attendants, rather customers will purchase their desired time through the kiosk using their license plate and credit card.
Sticker validations will no longer be valid in any visitor lot. Instead, departments may purchase "coupon codes" for their visitors.
The Campus Store will still provide validations for patrons. Parking fees must be paid in advance at the kiosks, a printed receipt must be taken into the store, and one hour of the parking fee will be reimbursed at the time of purchase.
Remember, kiosks work similarly to a parking meter and payment or a validation must be made to initiate a parking session, not when leaving the pay lot. Vehicles parked in a pay lot with no valid form of payment will be ticketed.
The new kiosks will be installed and operational on August 14, 2017.
University departments that want to purchase coupon codes or trade in sticker validations should complete an order form and allow 24-48 hours for processing.
Commuter Services will have parking lot attendants on hand for the first three weeks to help answer questions and explain the new process. Additionally, you can watch this short video explaining the process.[/bs_col][/bs_row]
---
Volunteer for Be Well Utah[bs_row class="row"][bs_col class="col-sm-4″]
[/bs_col][bs_col class="col-sm-8″]Be Well Utah 2017 is right around the corner – the week of August 19-26, 2017.
If you've enjoyed the event in the past and would like to get more involved, consider volunteering this year. For more information regarding volunteering, or to sign up, please contact Aleatha Leader at Aleatha.Leader@hsc.utah.edu.
The following dates and times are available for volunteer opportunities:
Walk Away Obesity: Hidden Valley Park, Saturday, Aug. 19 | 7:45-11 a.m.
Community Open House: Huntsman Cancer Institute, Thursday, Aug. 24 | 5-9 p.m.
Family Health Fair: Rice Eccles Stadium,

Set-up day: Friday, Aug. 25

Two volunteer shifts: 9 a.m.–12 p.m. OR 12–3 p.m.

Event day: Saturday, Aug. 26

Two volunteer shifts: 8:30 a.m.–12 p.m. OR 11:30 a.m.–3 p.m.
For more information and a complete list of activities, please visit the Be Well Utah website.[/bs_col][/bs_row]
---
Pepsi vending refund vouchers[bs_row class="row"][bs_col class="col-sm-4″]
[/bs_col][bs_col class="col-sm-8″]Did one of the new vending machines eat your dollar? Don't fret! You can recover your money and get that drink or food item you were hoping for by stopping by a Pepsi refund location and obtaining a credit voucher.
Pepsi has established three customer service refund locations on campus and equipped them with refund vouchers that can be used just like cash in Pepsi and hello Goodness vending machines. Those refund locations are:
The Union Building's Service Desk at 200 S Central Campus Drive; 801-581-5888.
The Student Affairs Office, Rm 206 at 201 Presidents Circle; 801-581-7793.
The University Hospital Food Court at 50 North Medical Drive; 801-581-2121.
Simply provide your UID, explain your issue, where it took place and a voucher will be given to you. Refunds may only be used in Pepsi or hello Goodness vending machines. To report a machine that is malfunctioning or has a credit card reader that has gone offline, please call the support number listed on the machine.[/bs_col][/bs_row]
---
CUSTOMIZED PROMOTIONAL ITEMS BY UNIVERSITY PRINT & MAIL[bs_row class="row"][bs_col class="col-sm-4″]
[/bs_col][bs_col class="col-sm-8″]Employee Appreciation Day is fast approaching — have you ordered your department swag?
University Print & Mail is ready to help you design your department's or organization's customized promotional items, from office supplies to water bottles, totes and other fun giveaways. If you can think it, Print & Mail can create it. In addition to standard promotional fare, specialized items such as umbrellas, blankets, hats, shirts and other apparel are also available.
Some items can take six to eight weeks for production and delivery, so order now here, to ensure your items arrive in time for Employee Appreciation Day, which takes place on Thursday, Sept. 28.
University Print & Mail is your ongoing resource for customized promotional items any time of year. Contact Print & Mail for a custom quote at 801-581-3947 or email roger.king@utah.edu.[/bs_col][/bs_row]
---
Free Beats Headphones from UTech[bs_row class="row"][bs_col class="col-sm-4″]
[/bs_col][bs_col class="col-sm-8″]Get a free pair of Beats Headphones when you purchase a Mac or iPad Pro at the Campus Store's UTech department, while supplies last. Don't miss out on this amazing back-to-school offer, perfect for students and faculty gearing up for a busy fall season. Three different models of Beats Headphones will be available including Solo3 Wireless, Powerbeats 3 Wireless and Beats X.
Whether you're an incoming student buying a computer for classes or a faculty member needing a tech update, this is a deal not to be missed. All products are available now in the Main Campus Store and the Campus Store Health. Stop in to get tech-ready for fall, and do it in style with Beats.
One pair of Beats per transaction or customer.[/bs_col][/bs_row]
---
Mathematician inducted into inaugural class of fellows[bs_row class="row"][bs_col class="col-sm-4″]
[/bs_col][bs_col class="col-sm-8″]University of Utah mathematician Frederick Adler was inducted into the Society for Mathematical Biology's inaugural class of fellows at the recent society meeting held on the U campus. Adler served as the president of the society from 2013 to 2015 and was inducted as a society fellow along with 16 other past society presidents and two editors of the Bulletin of Mathematical Biology. Mathematical biology is the application of mathematical modeling to the study of biological processes.
See the full list of inductees here.[/bs_col][/bs_row]
---
HCI RECEIVES 2017 SUMMER GRANTS FROM ST. BALDRICK'S FOUNDATION[bs_row class="row"][bs_col class="col-sm-4″]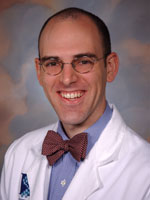 [/bs_col][bs_col class="col-sm-8″]Huntsman Cancer Institute (HCI) at the University of Utah is among 56 institutions around the United States to receive 2017 summer grants from the St. Baldrick's Foundation to support children's cancer research.
Two HCI grants were awarded: to Kevin Jones, MD, and Fiorella Iglesias, MD, pediatric oncologists and HCI researchers. Their grants total $279,000, which will help support their studying the immune system and how it possibly drives cancer to spread to different parts of the body in synovial sarcoma, a soft tissue cancer that particularly targets adolescents and young adults.
St. Baldrick's Foundation, based in California, is the largest private funder of childhood cancer research grants. They have funded more than $250 million in childhood research grants since 2005.[/bs_col][/bs_row]
---
FACULTY, STAFF AND STUDENT LEADERS NEEDED FOR MOVE-IN DAY[bs_row class="row"][bs_col class="col-sm-4″]
[/bs_col][bs_col class="col-sm-8″]
In one month, on Aug. 17, more than 3,000 students will be moving into the residence halls. It's an exciting time where we get to welcome students to the spaces they will call home. To make that day as positive and seamless as possible, we're asking for your help.
We are looking for faculty, staff and student leaders to serve on UCrew, our group of volunteers who help students move into their new rooms. This is your chance to connect with incoming students, share your opportunities and resources, and give back to the university community.
Here are the details on move-in:
Date: Aug. 17, 2017
UCrew shifts: 8 a.m.-12 p.m. and 12-4 p.m.
Moving ability: You will be helping lift and move students' items. On the sign-up form, please indicate your moving capacity.
Training session: Please attend one session to get a more detailed overview of the day and expectations. We are offering training on Tuesday, Aug. 1 at 10 a.m., Wednesday, Aug. 2 at 4 p.m., Monday, Aug. 14 at 10 a.m. and Tuesday, Aug. 15 at 4 p.m.
Signup is easy ­— just head to our move-in website and scroll to the bottom of the page. In exchange for volunteering, you'll get a free T-shirt, a meal on move-in day and the chance to have an impact on a multitude of students.
Please sign up and spread the word. If you have any questions, don't hesitate to contact Valery Pozo.[/bs_col][/bs_row]
---
NOW HIRING AT CAMPUS RECREATION SERVICES[bs_row class="row"][bs_col class="col-sm-4″]
[/bs_col][bs_col class="col-sm-8″]Campus Recreation Services is hiring for student positions in membership services. Join our Crimson Crew and work in a dynamic, fun and fast-paced environment.
All positions are on campus, have flexible hours and are eligible for scholarships after two semesters. All training, including educational (resume building, etc.) workshops are paid.
For recruitment schedules and application process, check out campusrec.utah.edu/employment.[/bs_col][/bs_row]
---
UNIVERSITY OF UTAH CAREER SERVICES CHANGING ITS NAME TO THE CAREER AND PROFESSIONAL DEVELOPMENT CENTER [bs_row class="row"][bs_col class="col-sm-4″]
[/bs_col][bs_col class="col-sm-8″]University of Utah Career Services is changing its name to better reflect its mission to prepare students for their future careers and foster career readiness through early engagement with the center. It will be called the Career and Professional Development Center. The center will still provide the same helpful career coaching resources to students, and all of the essential functions it has always provided will remain the same.
General career coaching for students to reflect on their strengths, interests, skills and experiences
Exploration of career options and internships
Assisting students in their career planning process
Providing events to connect with employers and alumni
Find out more at careers.utah.edu.[/bs_col][/bs_row]