JUMP TO:

Campus Life Mentor Program
This week's Red & White Fridays winner
Campus Store north entrance renovation
Great Colleges to Work For survey
Kurt Albertine honored with Distinguished Mentor and Scientist award
Real Food labels arrive on campus
Fall textbook adoption requests due
---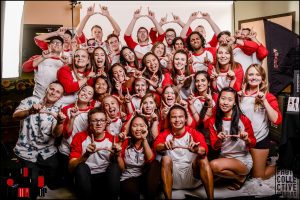 The Center for New Student & Family Programs (NSFP) at the University of Utah welcomes applicants for the Campus Life Mentor (CLM) Program! The Campus Life Mentor Program at the University of Utah serves new students in their first year on campus. The goal of the program is to connect newly admitted students with upper class students who have demonstrated success in college. Primarily, a Campus Life Mentors develops individual relationships with an assigned small group of new students. Campus Life Mentors are committed to helping new students feel at home, promoting community on campus, and advocating for academic achievement.
WHAT DOES IT TAKE TO BE A CAMPUS LIFE MENTOR?
Community of fellowship with others through shared attitudes, interests, and goals

Commitment to helping others

Compassion for working through difference

Communication skills

 
WHO ARE THE CAMPUS LIFE MENTORS?
Campus Life Mentors are successful students that remember what it's like to be new at the University of Utah and want to play a positive role in the success of new students. They come from a variety of backgrounds and life experiences and have various career and academic goals.  
 Applications can be found at orientation.utah.edu and are due by 5 p.m. on Wednesday, March 29.
If you have any questions, please contact us at clm@utah.edu.
---

THIS WEEK'S RED & WHITE FRIDAYS WINNER[bs_row class="row"][bs_col class="col-sm-4″]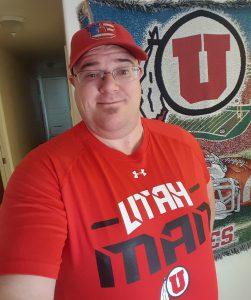 [/bs_col][bs_col class="col-sm-8″]This week's Red & White Fridays winner is J. Todd Hubbard, a father of three from Pleasant Grove, Utah, who just won $100 to Utah Red Zone by showing his University of Utah pride on Instagram! He has also been entered for the Red & White Fridays grand prize – a $1,000 shopping spree at Utah Red Zone.
Next week's winner could be you – just follow these three steps:
Take a photo of yourself wearing Utes gear
Tag and follow @americafirst and @uredzone
Post your photo to Instagram using #RedWhiteFriday
Visit redandwhitefridays.com for more information about how to win a weekly $100 to Utah Red Zone, and don't forget to wear red and white on Fridays.[/bs_col][/bs_row]
---
CAMPUS STORE NORTH ENTRANCE RENOVATION[bs_row class="row"][bs_col class="col-sm-4″]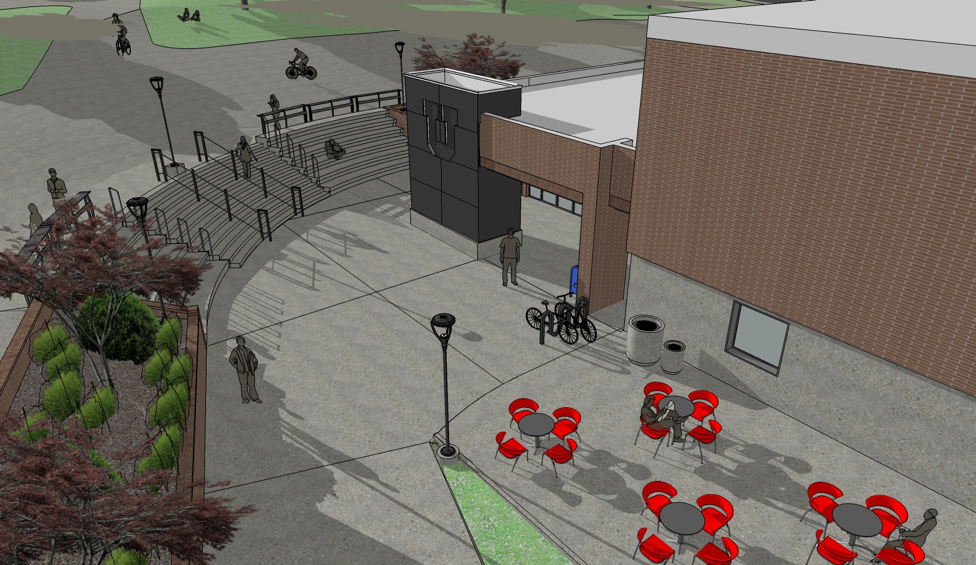 [/bs_col][bs_col class="col-sm-8″]Construction has begun at the University Campus Store's north entrance where a new stairway will be added to connect the store entrance and patio with the sidewalk above.  The renovation aims to create a more attractive and enjoyable environment for students and enhance access to the store with a more functional pedestrian pathway. The project is set for completion at the beginning of May, prior to university commencement. During construction, the north entrance will only be accessible via the eastern stairs; the ramp on the northern side will be blocked. ADA access will remain at the store's south entrance. Read the full story here.[/bs_col][/bs_row]
---
GREAT COLLEGES TO WORK FOR SURVEY[bs_row class="row"][bs_col class="col-sm-4″]
[/bs_col][bs_col class="col-sm-8″]The Chronicle of Higher Education is opening its 2017 survey on Great Colleges to Work For. HR will randomly select 1,800 faculty and staff to participate, now is your chance to rank the U on a national level.
Look for the email from Jeff Herring and Senior Vice President, Ruth Watkins, Tuesday, March 21, 2017 ,to see whether you have been selected for participation.[/bs_col][/bs_row]
---
KURT ALBERTINE HONORED WITH DISTINGUISHED MENTOR AND SCIENTIST AWARD[bs_row class="row"][bs_col class="col-sm-4″] 
[/bs_col][bs_col class="col-sm-8″]The American Physiological Society (APS) has awarded the 2017 Bodil M. Schmidt-Nielsen Distinguished Mentor and Scientist Award to Kurt Albertine, associate dean for faculty administration of the School of Medicine, professor of pediatrics and adjunct professor in internal medicine and neurobiology and anatomy labs.
Each year, the APS honors a society member for their excellent contributions to physiological research, their commitment to mentoring and encouraging young scientists, and for fostering exceptional educational opportunities in physiology.
Albertine's research focuses on bronchopulmonary dysplasia (BPD), a chronic disease that disrupts lung development in premature babies and infants who used mechanical respirators to breath. BPD affects children all around the world, but scientists don't know exactly what causes it, or how to treat it. Albertine's lab has made discoveries in individual types of lungs cells and in the genes that control the cell's development, and identified key molecular mechanisms that disrupt lung development. The lab's results suggest that the stresses associated with a preterm birth — intubation, mechanical respiration, and the neonatal intensive care unit — disrupt gene expression in the immature lung.[/bs_col][/bs_row]
---
REAL FOOD LABELS ARRIVE ON CAMPUS[bs_row class="row"][bs_col class="col-sm-4″]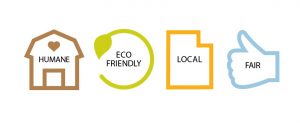 [/bs_col]
[bs_col class="col-sm-8″]Noticed a little white sticker on your recent campus food purchase? If you have eaten at Mom's Café and Mom's Pantry at the Marriott Library, or at the Counsel Café in the S.J. Quinney College of Law, you may have purchased an item with one of these Real Food labels. The Real Food labels are round icons on a white background, about the size of a quarter. The labels indicate whether your food is humane, eco-friendly, local, and fair, the four criteria needed for an item to be considered "real food." The University has taken the Real Food Challenge, a commitment to offering 20 percent real food on campus by 2020. These labels help campus reach our goal by promoting the purchase of real food. Learn more about the Real Food Challenge and look for food with these stickers across campus.
Implementation of the labels is supported by the Real Food Challenge, the Sustainability Office, Chartwells, the Sustainable Campus Initiative Fund and the Office of Undergraduate Research.[/bs_col][/bs_row]
---
Fall textbook adoption requests due[bs_row class="row"][bs_col class="col-sm-4″]
[/bs_col]
[bs_col class="col-sm-8″]U faculty, submit your textbook adoptions to the University Campus Store for the upcoming 2017 summer or fall semesters, it's not too late. Submitting adoptions is easy — simply complete the University Campus Store's online textbook adoption form for a quick adoption. If you need assistance in submitting your textbook information, please contact Dave Nelson at 801-581-8321 or dnelson@campusstore.utah.edu.
The prompt submission of textbook adoptions by faculty each semester enables the Campus Store to stock the necessary books in a timely manner. This increases the chances of offering used textbooks, eBooks, and rental textbooks, all of which help students save up to 50 percent off of new book prices. The Campus Store relies heavily on your timely response, so please don't delay.
Final textbook adoptions for Fall 2017 Semester is due March 31.
Thank you for your ongoing support of the Campus Store's textbook adoption program, best wishes for another great academic year. [/bs_col][/bs_row]