JUMP TO:
Michael L. Good named senior vice president for Health Sciences
Volunteers needed for The Donate Life Transplant Games
"Century of Black Mormons" digital database
Associate dean gets book published
Self-harm study participants needed
Duo 2FA phone call, text options will be discontinued July 17, 2018
Nominate a veteran
---
MICHAEL L. GOOD NAMED SENIOR VICE PRESIDENT FOR HEALTH SCIENCES[bs_row class="row"][bs_col class="col-sm-4″]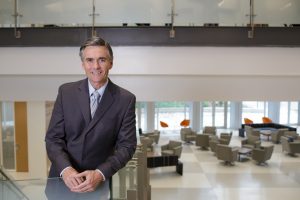 [/bs_col][bs_col class="col-sm-8″]University of Utah President Ruth V. Watkins has appointed Michael L. Good, M.D., as the university's new senior vice president for health sciences, CEO of University of Utah Health, and executive dean of the U's School of Medicine. Good, who currently serves as the dean of the University of Florida College of Medicine, replaces interim Senior Vice President Lorris Betz, M.D., Ph.D. Good will start at the U early this fall.
"Dr. Good is a widely respected leader and administrator with extensive experience managing the complementary missions of clinical care, education and research that are the essential components of academic medicine," said Watkins. "Mike shares my vision that a public university should serve as a catalyst for improving the human condition and should strive to improve the community it serves. I look forward to collaborating with him in the years ahead."
Click here for the full story.[/bs_col][/bs_row]
---
VOLUNTEERS NEEDED (CLINICAL & GENERAL)[bs_row class="row"][bs_col class="col-sm-4″]
[/bs_col][bs_col class="col-sm-8″]The Donate Life Transplant Games will be held in Salt Lake City Aug. 2-7.
The Transplant Games of America highlight the critical importance of organ, eye, and tissue donation, while celebrating the lives of organ donors and recipients. There are 21 competitive events and 15 special events that will be happening throughout the week. Locations of events: Salt Palace Convention Center, Smith's Ballpark, Salt Lake Tennis Club, Fairmont Swimming Pool, West High School, Bonwood Bowl, Abravanel Hall, This is the Place Heritage Park, State Fairgrounds and Meadowbrook Golf Course. Participants are coming from all over the world and include every age range.
We are looking for approximately 2500 volunteer shifts to ensure the success of this incredible event.
Volunteers must be 15 or older, will undergo a basic background investigation, will attend one 45 minute training (many opportunities at many local locations) prior to the Games, can sign up for one 4-hour-shift or several 4-hour-shifts.  Volunteers will receive swag and volunteering makes you feel happy.
Register here to volunteer.
Or email michelle.mccardell@hsc.utah.edu for more information.[/bs_col][/bs_row]
---
"CENTURY OF BLACK MORMONS" DIGITAL DATABASE[bs_row class="row"][bs_col class="col-sm-4″]
[/bs_col][bs_col class="col-sm-8″]Paul Reeve, professor of history at the University of Utah, and the J. Willard Marriott Library have collaborated to develop a public history project, "Century of Black Mormons," a database that illuminates the history of black members in The Church of Jesus Christ of Latter-day Saints. The database was unveiled this morning at "Black, White, and Mormon II: A Conference on Race in the LDS Church Since the 1978 Revelation," hosted by the U's Tanner Humanities Center.
A digital history database, "Century of Black Mormons" documents and recovers identities and voices of black Mormons during the faiths' first 100 years (1830-1930). It contains digitized versions of original documents, photographs, a timeline and biographical essays telling the stories of black Mormons. The archive currently contains about 40 biographies and more than 200 will be added.
Click here to read the full story. [/bs_col][/bs_row]
---
ASSOCIATE DEAN GETS BOOK PUBLISHED[bs_row class="row"][bs_col class="col-sm-4″]
[/bs_col][bs_col class="col-sm-8″]Rick Anderson, associate dean for Collections and Scholarly Communication at the J. Willard Marriott Library, recently had a book published through Oxford University Press. It's called "Scholarly Communication: What Everyone Needs to Know."
Read more about his book here.[/bs_col][/bs_row]
---
SELF-HARM STUDY PARTICIPANTS NEEDED[bs_row class="row"][bs_col class="col-sm-4″]
[/bs_col][bs_col class="col-sm-8″]Michael Riquino, University of Utah College of Social Work adjunct instructor, is looking for 6th-12th graders engaging in self harm for an interrupting self-harm study. Youth will be compensated $50 for their time and parents/guardians will be compensated $20 for their time. Call 801-872-4528 or email selfinjurystudy@gmail.com or visit ishstudy.com.
"With my Interrupting Self-Harm Study, I'm comparing two different therapeutic techniques to see which one is more effective at treating the psychological processes that contribute to self-harm among teenagers. This study is also designed to expand our understanding of how these techniques work. I hope to build upon existing knowledge about what works to treat self-harm—and most importantly, I hope to gain a greater understanding of what teens believe needs to be done to address self-harm. Teens have a tremendous capacity for creative problem-solving, but aren't always given the chance to share their experiences. I hope to hear and honor the stories of those who are impacted the most by self-harm—the teens themselves."
Read more about the study here.[/bs_col][/bs_row]
---
Duo 2FA phone call, text options will be discontinued July 17, 2018[bs_row class="row"][bs_col class="col-sm-4″]
[/bs_col][bs_col class="col-sm-8″]On July 17, 2018, Duo phone call and text message options for two-factor authentication (2FA) will be discontinued. Users need to select another method for Duo 2FA to log in to the majority of university applications after July 17.
The Strategic Information Technology Committee approved this decision for a number of reasons – most importantly, recent industry guidance and practice has indicated that phone calls and text messages are vulnerable and not considered secure methods of authentication. There is also a significant cost associated with providing these authentication methods. The phone call option was intended to be a backup or emergency method for using Duo, yet for many it has become their primary method. The new backup option for Duo authentication will now be completed through the central university help desks (contact information below).
You may choose one of the following options for 2FA, which are used by the majority of campus and U Health users:
Duo mobile app:
Easiest and fastest method
Install on a smartphone or tablet (includes Apple, Android, and Windows mobile devices)
Two options to authenticate:

Mobile push notification (select "approve" or "deny" from your device's home screen or Duo notification page — no need to type in a code)
Type in a passcode (network connectivity is not required for this option)
Duo hardware token:
Visit the 2FA webpage, Duo 2FA overview article, and Duo tutorial video found in Pulse (U Health) or Bridge (campus) for more information. If you have questions, contact the UIT Help Desk (801-581-4000, option 1) or ITS Service Desk (801-587-6000) for assistance.[/bs_col][/bs_row]
---
Nominate a Veteran[bs_row class="row"][bs_col class="col-sm-4″]
[/bs_col][bs_col class="col-sm-8″]The University of Utah Veterans Day Committee honors veterans each year based on their honor, courage, commitment and sacrifice during their military service to our nation. Nominations for this year's ceremony are due by July 31, 2018.
For more information or to nominate a veteran to be honored, go to veteransday.utah.edu or call 801-587-7722.[/bs_col][/bs_row]
---