[bs_row class="row"][bs_col class="col-sm-8″]
7 Reasons Everyone Should Chat with an REGISTERED DIETITIAN
Anyone can call themselves a nutritionist, but a registered dietitian is a protected term that can only be used by people who have earned the title through an accredited program with the Academy of Nutrition and Dietetics and passed a national exam. There are many health and dietary reasons to meet with a registered dietitian at least once in your life.
Here are seven common nutrition topics registered dietitians can help you navigate:
You've been diagnosed with a chronic disease such as diabetes (or pre-diabetes), high cholesterol or high blood pressure. A registered dietician can serve as part of a health-team to help you safely improve your dietary habits without compromising taste or food enjoyment.
You'd like to gain or lose weight. A registered dietitian can suggest additional healthful food sources to aid weight gain, or identify ways to safely lose weight.
You have special dietary restrictions or are considering a new diet. Do you have a food allergy? Celiac disease or gluten-intolerance? Thinking about becoming vegetarian or vegan? A registered dietitian can help you identify foods to stay away from or limit, and create a balanced meal-plan that works for your needs.
You are preoccupied with food and calories.Do you have a love/hate relationship with food? Eating should be about nourishment and enjoyment. A registered dietitian can suggest ways to reduce emotional eating and improve your relationship with food and exercise.
You have a family of picky eaters. Feeding young children can be trying, to say the least! With so much contradictory advice online and in the media it can be overwhelming to know what to do with family feeding issues. A registered dietitian can suggest evidence-based resources and give guidance on best-practices for feeding families including picky eaters and other common topics surrounding family food dilemmas.
You want to improve sport or exercise performance. Are you training for a race or starting a new workout program? A registered dietitian can help you meet your unique nutritional requirements based on your training needs including setting and achieving goals — whether you're training for a triathlon, heading to the gym or taking yoga classes.
You've hit a new life-milestone or want to eat smarter. Nutrition needs change throughout the lifecycle. A registered dietitian can help whether you are pregnant or breast-feeding, turning 40 and have metabolism questions, are parenting an active teenager who is always hungry, or are enjoying retirement and wondering about calorie-needs or food/drug interactions. A registered dietitian can aid you in sorting through the misinformation and suggest simple ways to improve your nutrition no matter your age or stage in life.
Call PEAK Health & Fitness at 801-585-7325 for more information.[/bs_col][bs_col class="col-sm-4″][bs_well size="lg" ]


SNORING: WHAT CAUSES IT AND HOW TO TREAT IT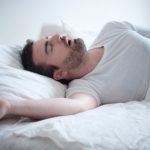 According to the "Guinness Book of World Records," the loudest snore recorded measured approximately 111.6 decibels. That is equivalent to a jet flying right over your home. But, it's not a jet; it's a 60-year old grandmother of four who goes the rounds with her nasal passages every night, much to the dismay of her husband.
Click here to read the full story.
It's important to stretch to maintain healthy joints and have appropriate mobility for physical activity. But do we really know how long we should stretch for? If we should always stretch before exercise? Eon Jarvis, DPT, OCS, a physical therapist with University of Utah Health says some stretching rules may be stretching the truth.
Click here for the full story.
For more expert health news and information, click here.[/bs_well][/bs_col][/bs_row]