[bs_row class="row"]
[bs_col class="col-sm-8″]
REASONS TO MEET WITH A PERSONAL TRAINER
Reason 1: They can be an objective eye
Regardless of your experience level we all have areas we need to work on. Personal trainers are able to identify target areas and help optimize your exercise plan. They can provide direct and specific feedback on areas of improvement. This can range from correcting your form during a specific exercise to modifying your exercise plan to achieve your goals in an effective and efficient manner.
Reason 2: They can hold you accountable
Many start out the new year with a desire to improve their health. This usually involves better eating habits and exercising. Unfortunately the consistency and desire for some fade away as soon as February. Through individualized plans and goal setting personal trainers track your progress and expect dedication out of their clients. Through tracking your progress new goals can be set and once again a personal trainer can be their every step of the way. Knowing you have someone to report to on a regular basis can help provide you with the motivation to push yourself the extra mile.
Reason 3: They can help you reach your goals
Often times people who desire to improve their physical health or fitness don't know where to start. A personal trainer can assess your individual situation and establish realistic, specific, measurable, achievable and time oriented goals. Goals are set to achieve a desired outcome in the case of physical health it may include cardiovascular fitness, muscular strength, muscular endurance, flexibility or body composition. Achieving goals require hard work, dedication, consistency and perseverance. A personal trainer can push you to develop a positive attitude towards exercise and provide you with knowledge that can enable you to implement exercise as a part of your lifestyle.
[/bs_col][bs_col class="col-sm-4″][bs_well size="lg" ]

TOUGH WORKOUTS? YOU COULD BE DEHYDRATED
Comfy sweats, high-performance trainers and a groovy playlist: Now that spring weather is here, many of us will start new exercise routines.
Unfortunately, all the gear in the world won't help us if we forget a vital part of successful workouts: staying hydrated.
"Dehydration is when the amount of water in your body falls below a normal, heathy level," says Traci Thompson, MS, Director of PEAK at University of Utah Health's Wellness & Integrative Health.
Read the full story here.
DELIRIUM: WHEN YOU SHOULD BE CONCERNED ABOUT CONFUSION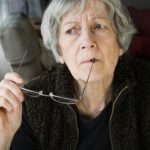 Everyone forgets where they put their keys or if they closed the garage door, but when do forgetfulness and confusion become a bigger problem, and how can we detect it?
A sudden onset of confusion caused by a medical condition is known as delirium, and it can have serious consequences. Though delirium can happen to anyone, it is most concerning in elderly patients. It is an acute change, one that happens in a matter of hours or days, and should be considered a medical emergency.
Click here for the full article.
For more expert health news and information, visit healthcare.utah.edu/healthfeed.[/bs_well][/bs_col]
[/bs_row]