JOIN THE UNIVERSITY STAFF COUNCIL
The University of Utah Staff Council is currently looking for positive, service-minded individuals to join. The University of Utah Staff Council is an organization established by University Policy 5-003 to make sure the interests of staff on campus are represented. The University of Utah Staff Council had several achievements and was involved in many events during the 2014-15 academic year.
Awarded 20 scholarships at $500 each (summer, fall, spring).
Members participated in the District and Staff Excellence Award selections.
Sponsored several events for staff including Shred Day where staff members were able to shred personal documents and dispose personal e-waste at no charge, U nights at Real Salt Lake, Utah Grizzlies and Salt Lake Bees discounted tickets.
Members actively represent staff interests on several committees across campus.
Members participated in the legislative process as advocates for staff of the University of Utah.
Continues to co-sponsor Employee Appreciation Day.
If you are interested in making a difference here at the U by participating on Staff Council, submit an application before 5 p.m., Friday, May 8 (Incomplete applications will not be considered).
Qualified applicants must meet the following criteria:
Applicants are benefits eligible (.75 FTE or greater).
Applicants have successfully completed the probationary period of employment prior to the beginning of the term of service (July 1 of each year).
Once cleared through HR, applicants will need to submit the "Supervisor's Notification" form.
Once cleared through HR, applicants will need to submit the "Staff Council Membership Agreement" form.
The University of Utah Staff Council time commitment involves a two hour meeting on the first Wednesday of every month and participation on at least one of the subcommittees that involves one to two hours monthly.
For detailed information about being on the University of Utah Staff Council, please visit staffcouncil.utah.edu.
---
DID YOU THE KNOW THE U OFFERS FOUR WAYS TO EARN AN MBA?

A Master of Business Administration degree can be the key to advancing your career and the University of Utah David Eccles School of Business now offers four world-class MBA program options right here on-campus.
Tuition reduction is available for staff and faculty who qualify and with daytime, evening, weekend and online formats available, there is a perfect MBA program fit for every individual.
The Full-time MBA program holds classes primarily during the day, and is an immersive, cohort-oriented experience. The Professional MBA program holds classes two evenings a week, and is for early to mid-level professionals looking to gain additional skills. The Executive MBA program is completed in two weekends a month, and is for experienced, senior-level professionals looking to gain high-level strategy and leadership skills. The MBA Online program is for working professionals seeking an innovative, flexible online solution for earning their MBA degree.
We are currently accepting applications for Fall 2015, so don't wait! Attend an upcoming on-campus admissions event or contact our advisors soon. Please visit the links below for more information.
Full-time MBA | Attend an event
Professional MBA | Attend an event
Executive MBA | Attend an event
MBA online | Attend an event
---
FORMER UTAH STATE BUDGET DIRECTOR JULIETTE TENNERT JOINTS DAVID ECCLES SCHOOL OF BUSINESS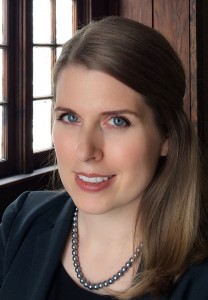 The David Eccles School of Business at the University of Utah has announced the appointment of Juliette Tennert as director of Economic and Public Policy Research.
In this role, Tennert will direct the economic and public policy research and analysis prepared by The Policy Institute, a newly created center within the Eccles School that prepares applied research and analysis for Utah decision-makers. Tennert joins a team of talented professionals from the University of Utah's Bureau of Economic and Business Research and Center for Public Policy and Administration.
"Juliette brings a wealth of professional experience to this role as a former state budget director, chief economist and fiscal analyst for the Utah governor's office and Legislature," said Taylor Randall, dean of the Eccles School. "Her knowledge about the Utah economy, state finances, public policy and data analysis will be a great addition to our staff as we build out a public policy center within the Eccles School."
Read the full story here.
---
U STUDENT INNOVATORS RAKE IN BIG BUCKS AT RICE UNIVERSITY BUSINESS COMPETITION

A medical innovation company founded by a team of University of Utah students won big — to the tune of $153,000 — at the prestigious Rice University Business Plan Competition held April 16-18 in Houston.
Launched by a team of bioengineering and medical students at the University of Utah's 2012 Bench-2-Bedside competition, Veritas Medical created and is continuing to develop its LIGHT LINE Catheter, which eliminates infection-causing bacteria using high-intensity light. Catheter-related infections are common in hospitals in the U.S. and throughout the world, and the students sought to find a way to eliminate the problem.
"When we first started, we had big plans to change the world," said Nate Rhodes, a recent bioengineering graduate and CEO of Veritas Medical. "It started out as a learning activity, and we ended up loving the process. We knew we had a really great idea, but we had never done anything like this before, and we weren't sure how far we would actually get."
At this point? Pretty darn far.
Veritas Medical took home a competition-best eight awards and finished in fourth place overall at the Rice University contest, which featured teams from many of the world's top universities including Johns Hopkins, Harvard and Stanford. After repeated trips to the stage to collect prizes, the crowd took notice of the group from Salt Lake City.
Read more about this story, here.
---
U PISTOL TEAM WINS FOUR EVENTS AT NATIONAL COLLEGE CHAMPIONSHIPS
University of Utah students won two individual events, two team events and placed fourth overall at this year's National Inter-Collegiate Pistol Championships at Fort Benning, Georgia, the best in the 20-year history of the university's team.


Wyatt Brown, a sophomore majoring in film and theater studies, won the open air pistol and free pistol competitions. He also brought home all-American honors in all three open events and took second place in the aggregate of those events.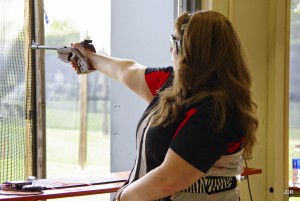 Lexi Lagan, a junior majoring in physics and pre-law, won the women¹s aggregate competition and took the silver medal in women¹s sport pistol and the bronze in women¹s air pistol. She also brought home three all-American awards. Lagan went on to compete for a slot on the USA Shooting team, which represents the United States internationally and is sponsored by the U.S. Olympic Committee. She placed fourth in the sport pistol category at the USA Shooting Rifle/Pistol Spring Selection.
The national championships were held at Fort Benning on March 22-27. The NRA-sponsored competition determines the national collegiate individual and team champions in free pistol, standard pistol, open air pistol, women's air pistol, women's sport pistol and national collegiate team and individual champions in ROTC standard pistol. Competitors must qualify for an invitation to the national championships with exemplary scores fired in sectional competitions throughout the U.S. in January and February.
Click here to read more.