At the most recent meeting of the University of Utah Alumni Association Board of Governors, the board approved Kim Brunisholz, B.S. '05, M.S. '11, Ph.D. '15, as president and Glenn Seninger, B.S. '88, as president-elect of the University of Utah Alumni Association. Their two-year terms will begin on July 1, 2020.
"The University of Utah Alumni Association serves over 285,000 U alumni worldwide, and Kim and Glenn will do an outstanding job of leading our alumni during a time of tremendous economic uncertainty when a strong alumni network can be a key asset in finding a new or better job," said Todd Andrews, executive director of alumni and constituent engagement at the U. "In 2019, the Board of the Alumni Association eliminated all membership dues to make the Association open to all alumni, and Kim and Glenn will continue with this progressive agenda to make the Alumni Association open and more useful to all our alumni."
Brunisholz's three degrees from the U include a doctorate in public health. While at the U, she was a student-athlete, competing for four years on the U gymnastics team—the Red Rocks.  She was also president of the Student Athletic Advisory Council. Brunisholz serves as a senior scientist and is a federally funded researcher with the Intermountain Healthcare Delivery Institute. She has worked at Intermountain Healthcare since 2006.
Brunisholz has coauthored or contributed to numerous scholarly papers related to health care delivery and implementation science and has lectured in the Division of Epidemiology. As president of the Alumni Association, Brunisholz will also sit on the Board of Trustees of the university.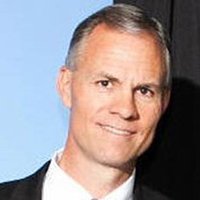 Seninger is currently a group vice president for North America at Oracle Inc., a Fortune 100 technology company, where he has worked since 1994.  Seninger is a lecturer at the David Eccles School of Business and is a former member of the Utah Athletics Crimson Club Board, where he was chair of the Hall of Fame Committee and also had committee duties related to fundraising and student-athlete support.
Joe Sargetakis, B.A. '80, outgoing president of the U's Alumni Association, served as president alongside Susan Porter, B.S. '85, MSW '88, who served as vice president. Under their administration, the board has moved in an upward trajectory of increasing alumni engagement—including the removal of membership dues.