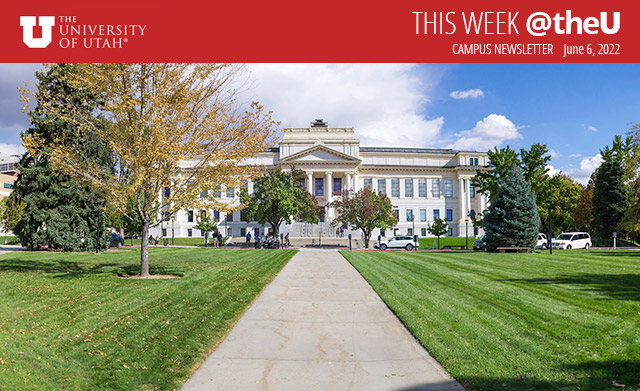 The merger strengthens both colleges by pooling resources and encouraging interdisciplinary collaboration.
| | |
| --- | --- |
| | ANNOUNCEMENTS |
New website highlights search for senior vice president for academic affairs/provost

A national search is underway for a new senior vice president for academic affairs and provost. A new website provides information about the timeline for the search, a detailed job description, process for applying and members of the search committee. The search committee is being chaired by Phyllis Vetter, university vice president and general counsel, and Stuart Culver, dean of the College of Humanities. Application materials are due by July 22, 2022.
Memorializing victims of lynching: Soil collection ceremony

The Salt Lake County Community Remembrance Coalition of Sema Hadithi African American Heritage & Culture Foundation in collaboration and partnership with the Equal Justice Initiative of Alabama will host a soil collection ceremony (raciallynchinginutah.org) at the sites of two racial lynchings that occurred in Salt Lake City in 1866 and 1883. The event will take place on Saturday, June 11 from 10 a.m. to 1 p.m.
Bennion Center's alternative breaks program seeking faculty and staff partners

Staff/faculty partners are an individual who assists, supports and empowers the student site leader through the duration of planning and implementation of a justice-based community engagement experience around a specific social justice topic in a host community throughout the western United States, which takes place during Fall or Spring Break or on a weekend throughout the semester.
| | |
| --- | --- |
| | CAMPUS HAPPENINGS |