THE POWER OF POISON
Through April 16, 2017
Natural History Museum of Utah
Mystery and intrigue are afoot at NHMU's new Power of Poison exhibit. Learn more about the role of poison for good and ill in nature, history, myths and legends and real life. Complete with live animals, technical wonders and a touch of live theater, there is something to fascinate the explorer in everyone.
NHMU is the only stop on "The Power of Poison" tour that displays live animals. When visitors step into "Poison in Nature," they enter the Chocó forest of Columbia where live golden poison arrow frogs peer up from their tanks. These brightly-colored amphibians can fit into your shirt pocket, but they would be a deadly accessory; their skin secretes a substance so toxic that the poison from one frog can kill 10 grown humans.
Purchase tickets here.
---
INTERNATIONAL HUMANITARIAN ASSISTANCE AND AMERICAN FOREIGN POLICY
Monday, Oct. 31, 2016 | 12-1 p.m.
Building 73, Hinckley Caucus Room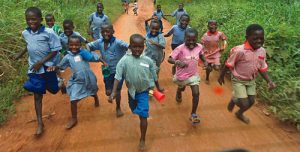 International Humanitarian Assistance and American Foreign Policy

Ron Mortensen, United States Agency for International Development, Office of Foreign Disaster Assistance (USAID/OFDA).
---
ACADEMIC SENATE MEETING
Monday, Oct. 31, 2016 | 3 p.m.
Carolyn Tanner Irish Humanities Building (CTIHB), Room 109
The next Academic Senate meeting will be held on Monday, Oct. 31 at 3 p.m. in 109 CTIHB. Meetings are open to the public. Agenda items for the upcoming meeting include a new interim rule on international travel for faculty and staff and the libraries' deselection project.
---
ANARCHIST WOMEN AND THE POLITICS OF WALKING
Tuesday, Nov. 1, 2016 |1-3 p.m.
College of Law, Room 6500, Flynn Faculty Workshop Room
The Neal A. Maxwell Lecture Series in Political Theory and Contemporary Politics presents, "Anarchist Women and the Politics of Walking" featuring guest speaker Kathy Ferguson from the University of Hawai'i at Manoa. Commentary provided by Lori Marso (Union College) and Annie Menzel (Vassar College).
---
26TH ANNUAL SKI AFFAIR
Tuesday, Nov. 1, 2016 | 6 p.m.
Little America Hotel
The University of Utah's J. Willard Marriott Library will honor two legacies that helped make Utah a world-class winter sport and recreation destination at the 26th annual Ski Affair, Nov. 1 at 6 p.m. at Little America Hotel. The Utah Olympic Legacy Foundation will receive the library's
History-Maker Award
for maintaining three Olympic legacy venues, Utah Olympic Park in Park City, Utah Olympic Oval in Kearns and Soldier Hollow Nordic Center in Midway. Gary DeSeelhorst will receive the
S.J. Quinney Award
for his contribution to winter sports in the region. He led Solitude Ski Resort from 1977 until 2015 when he sold it to an affiliate of the Deer Valley Resort Company. Along with his wife Betsy and their sons, he nurtured Solitude through its most formative years and made the European-style ski village a premier destination resort.
The 2016 Ski Affair will include a reception and silent auction, followed by a buffet dinner and the recognition of the honorees. Admission tickets are $75 per person, $1,500 for a reserved table of 10 and can be made here or by calling 801-581-3421 or emailing judy.jarrow@utah.edu. The reservation deadline is Oct. 21. Proceeds will further development of the Utah Ski Archives. 
---
THAT'S JUST THE CLOTHES TALKING: WHAT YOU WEAR COMMUNICATES MORE THAN TO YOU THINK
Tuesday, Nov. 1, 2016 | 7 p.m.
Little America Hotel, Olympus Room
Department of Communication's annual Town & Gown event will feature Carla V. Lloyd, Ph.D., emeritus professor from the S.I. Newhouse School of Public Communications, Syracuse University. She is the 2016-'17 Parry D. Sorensen Distinguished Lecturer.
Lloyd will present a short lecture titled, "That's Just the Clothes Talking:  What You Wear Communicates More than You Think."
This talk will explore the communication effect of how people dress, including an exploration of personal impression management, politics of appearance, media's ideal imagery and clothing.
A reception with food and drinks will follow the talk. This event is free and open to anyone.
Please join us.
---
WILDERNESS MEDICINE IN THE ALPS
Wednesday, Nov. 2, 2016 | 1:30-2:30 p.m.
Union Den
This two-week program and six-day adventure will give students the opportunity to get to know some of the most beautiful spots in the Alps – and all by foot! The program will begin with five days of instruction in Chamonix. After one day sightseeing above the Mont Blanc valley, students will start a five day hut-to-hut trek around the highest mountain in Europe, the Mont Blanc.
Students will become familiar with the most common backcountry problems and practice evaluating, treating and evacuating injured persons in wilderness settings.
---
STREET SCENES: IMAGINING COSMPOLITAN LONDON
Thursday, Nov. 3, 2016 | 12:30-1:30 p.m.
Language & Communications Building, LNCO 3870
Come learn about the Summer 2017 Street Scenes: Imagining Cosmopolitan London program. Walking through the streets of London, one experiences a striking range of cultures and subcultures, often within the same neighborhood.
Focusing on representations of urban spaces and street life, this course will consider how writers, artists and filmmakers since the end of the 18th century have imagined just this experience.
---
FIFTH ANNUAL WILD & SCENIC FILM FESTIVAL
Thursday, Nov. 3, 2016 | 7-10 p.m.
Fort Douglas Post Theater (245 S. Fort Douglas Blvd.)
Environmental and Sustainability Studies (ENVST) is hosting its 5th annual Wild & Scenic Film Festival.  This event builds community while raising funds for ENVST student Scholarships.  Light refreshments will be served as well as a silent auction and a raffle with prizes from national and local sponsors. Cost is $10 for students and $15 for non-students.
For more information and to purchase tickets, click here.
---
PERFORMING DANCE COMPANY
Thursday, Nov. 3, 2016 | 5:30 p.m.
Marriott Center for Dance, Hayes Christensen Theatre
Join the School of Dance Performing Dance Company for five exciting choreographic pieces of poetic energy, transition, and unexpected possibilities. Guest choreographer Jackie Lopez uses light for a powerful piece on resilience in "Warriors of Light." Sharee Lane's "Doorway" takes you through a range of moods and emotions, Daniel Clifton and Satu Hummasti use the same forest for two new and separate dances that start from a similar point and Eric Handman employs rigorous but unpredictable formalism resulting in unstable yet inevitable group dynamics.
Free with the U Artspass (UCard) for University of Utah students
$12 Adults
$8 Students, faculty and seniors
Get your tickets here.
---
GLASS ART SHOW
Friday, Nov. 4-Sunday, Dec. 18, 2016
Red Butte Garden
The Glass Art Guild of Utah returns to Red Butte Garden for another stunning show of kiln work and blown glass. Large and small pieces including garden art, decorative boxes, sculptural works and jewelry pieces will display the brilliant colors of this delightful medium.
Items displayed will be available for sale.
Meet the Artists Reception on Saturday, Nov. 12 from 2-6 p.m.
Visit redbuttegarden.org/glass-art-show for more information.
---
NOVEMBER FACULTY CLUB SOCIAL
Friday, Nov. 4, 2016 | 5 p.m.
University Park Marriott
Join the Faculty Club "under the big top" for the November social! Street tacos, beer, wine and fun.
---
JOE HILL LECTURE SERIES, PART 1
Friday, Nov. 4, 2016 | 7-9 p.m.
Marriott Library, Room 1170
In November 1915, Joe Hill was killed by a firing squad after being convicted of killing Salt Lake City grocer John Morrison. The execution remains controversial with many aspects of the case still shrouded in mystery. One of Hill's staunchest defenders was a University of Utah professor named Virginia Snow Stephen. She was the daughter of LDS Church President Lorenzo Snow and worked on many labor related causes. The Salt Lake Tribune's Jeremy Harmon will discuss local reaction to her role in Hill's defense and her contention that local police may have been actively intimidating Hill's supporters to remain silent.
---
FLORAL SHOW: ORCHIDS
Saturday, Nov. 5-Sunday, Nov. 6, 2016
Red Butte Garden
The Utah Orchid Society will display and sell exotic orchids. Red Butte Garden is the only place you will see this large of an orchid exhibit in Utah.
Free with regular garden admission and free for garden members.
For more information, go here.
---
EXPECT THE GREAT CONFERENCE
Saturday, Nov. 5, 2016 | 8 a.m.
Union Building lobby
Expect the Great is an annual college and career readiness event for Utah's African American, African and black communities to learn about higher education opportunities, preparing for and applying for college, paying for college and how to be successful in college. Participants will have an opportunity to meet and network with individuals from the community and colleges across the state that can provide information about various support services and opportunities. The event will feature all the major colleges and universities throughout the state. There will also be a career fair for those looking for a new career or to transition.
The event is free, but registration is required.
---
RWANDA: THE PURSUIT OF INTERNATIONAL JUSTICE, THEN AND NOW
Monday, Nov. 7 | 12 p.m.
Building 73, Hinckley Caucus Room
Ambassador Pierre-Richard Prosper, who served as a war crimes prosecutor for the U.N. International Criminal Tribunal for Rwanda, will speak about his successful prosecution of Jean-Paul Akayesu on charges of genocide and crimes against humanity—including making legal history in prosecuting rape as a war crime. Rape has been listed as an international war crime since 1919, but had never been successfully prosecuted until the 1997 trial. Akayesu, a Hutu and former mayor of a small town in central Rwanda, received a life sentence.
Akayesu's 14-month trial is the focus of a new documentary, "The Uncondemned," that spotlights the work of Prosper and co-prosecutor Sara Darehshori and four women who courageously testified. The documentary will debut in Utah on Nov. 18.
The 1994 conflict between the Hutus and Tutsis in Rwanda left more than 800,000 people dead; it is estimated that tens of thousands of women were raped.
Prosper later served as the U.S. ambassador-at-large for war crimes in the George W. Bush administration. He currently lives in Salt Lake City and is a partner at Arent Fox LLP, based in Los Angeles, where he specializes in international government relations and trade, mediation and internal assessments, and investigations on behalf of government entities and companies.
Co-sponsors of the event are the Hinckley Institute of Politics and the S.J. Quinney College of Law.
---
PRINT APPRECIATION
Friday, Nov. 11, 2016 | 1-9 p.m.
Marriott Library, Book Arts Studio, Level four
Come help the Book Arts Program celebrate letterpress printing. With a variety of printing plates and type locked-up on the presses, guest printers (that's you) can create cards from modular elements overprinted to match individual taste. We invite the public to drop in and print as many cards as time or wallet allow at $5 per card or three cards for $10.
---
YELLOW LEAVES, SHAKESPEARE AND HIS TIMES: AN EXHIBITION
Now through Friday, Jan. 6, 2017
Marriott Library, Level 4
In commemoration of the 400th anniversary of the death of William Shakespeare, the J. Willard Marriott Library presents an exhibition exploring his life and work.  Centered upon selections from the First Folio (1623) and other historical editions of his poetry and plays, the exhibit examines the historical context of Shakespeare's writing, posthumous attempts at uncovering his biography, the influences upon his plays, and portrayals of renowned performances.
This exhibition coincides with the visit of a First Folio from the Folger Shakespeare Library, on display at the Salt Lake Public Library from Oct. 8-31, 2016.