Community
The Promoting Access to High Schoolers program is making higher education accessible to underrepresented and underserved students.
---
The U made its application process simpler, more informative and widely available by becoming a member of Common App, a nonprofit that aids prospective students in the college selection process.
---
A one-of-a-kind art collection is available to library patrons interested in the arts, architecture and creativity.
---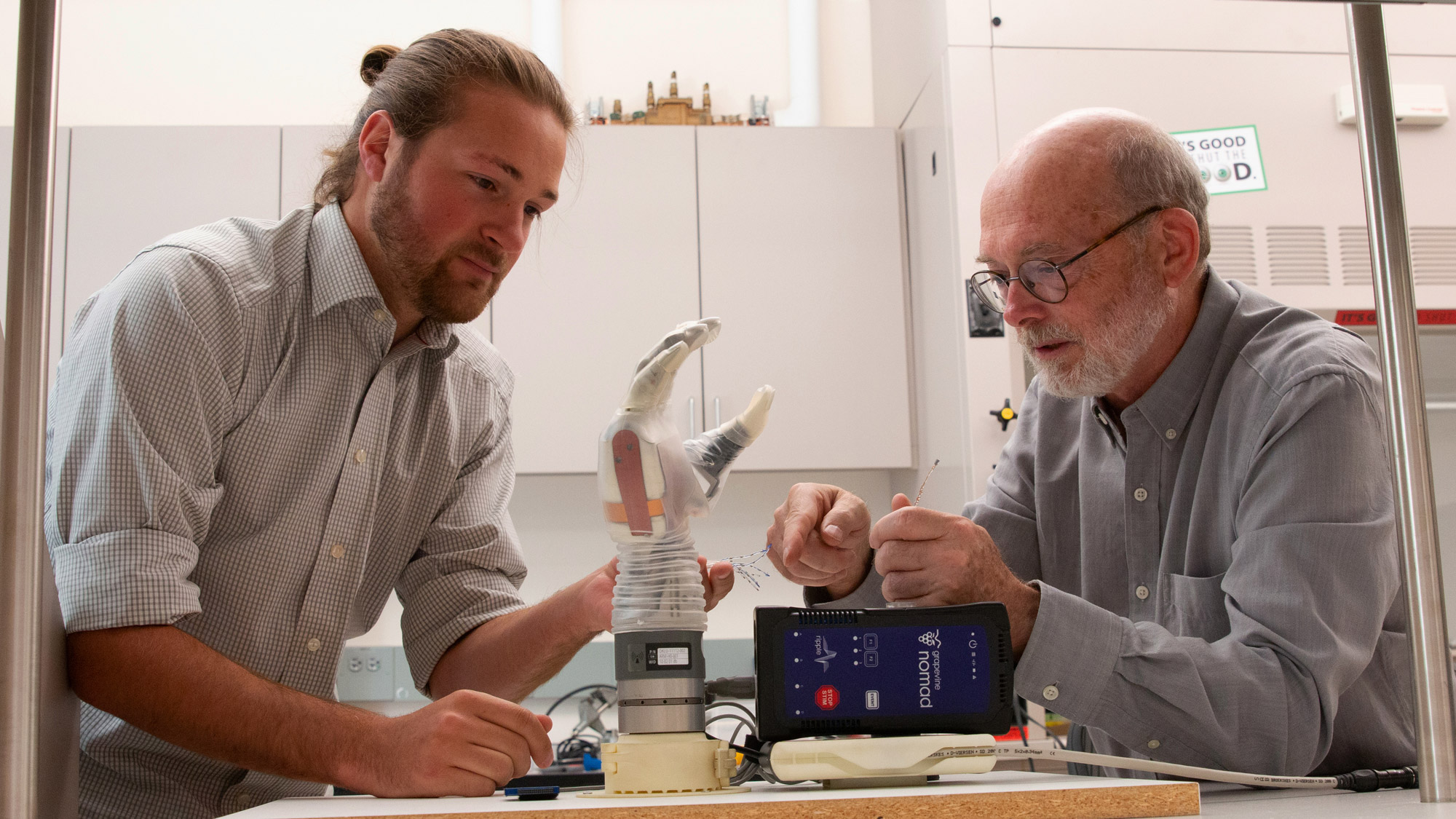 U engineers help develop a motorized prosthetic arm that can sense touch and move with your thoughts.
---
University scholars demonstrate that parents are the solution—not the problem—when it comes to education reform.
---
"When I got to the U, I volunteered with an organization helping underserved communities find resources. Lots of parents wanted to sign their kids up for camps, but couldn't get them to the location or couldn't afford it. I thought Science in the Parks would be awesome here."
---
Kevin Curtis, a licensed clinical social worker and the director of Crisis Services at U of U Health, joins Scope to discuss mental health and managing stress.
---
A national short track team skater and an Olympic medalist and U entrepreneur student are modernizing the speed skating market.
---
It's time to update your contacts for the UNP Hartland Partnership Center. Hartland now has all new phone and fax numbers.
---
Dermatologist Christopher Hull shares ways you can protect your skin as skin cancer is one of the most common, preventable and potentially dangerous forms of cancer in the U.S.
---